Taking your partner on a romantic candlelight dinner and giving them an awe-inspiring bouquet of dark red roses is a delightful way of expressing your love on Valentine's day. But that's not all.
There are many offbeat ways you can celebrate your love and embellish the memories in your hearts forever. Valentine's day is just around the corner, and love is already in the air!
So, this valentine's season, craft a unique experience with some of the most exciting and unconventional ideas and please your valentine.
In this blog, we've put together a list of fun things to do for valentine's day to make it a breeze for you.
Whether you're looking to spend a strikingly romantic time with your partner, want it to be all thrill and adventure, or just a perfect blend of both, rest assured, you'll find your way here.
Fun Things to Do for Valentine's Day
Are you ready to pick your favorite ideas and execute them this V-Day? Here are 25 fun things to do for Valentine's day!
Revisit The Place Where You Both First Met
Recreating special moments is perhaps the best way to re-live and celebrate that memorable day of your life. After all, it was a remarkable turning point.
It could be something as simple as a small cafe, an ice cream parlor, or even a 9-11 store where your eyes first kissed.
You can also stroll around your favorite street or lean against that memorable lamppost and talk your heart out.
Express It With A Song!
Don't you love singing your favorite songs, especially when no one's looking? No, you should not have to be Madonna! Random, casual singing is one of the most genuine ways to express your love for your partner.
Arrange an easy-peasy karaoke session, and choose songs that spark splendid memories of your relationship or your partner's favorites.
You can also invite your friends with their partners to join in. Apart from that, you can also create playlists for each other on the music app. It is certainly one of the fun things to do for valentine's day.
Go Hiking
Valentine's day doesn't always have to be cocktail dresses, matte shoes, and a dance floor.
Sometimes it could be rugged roads, an upward hill, and funky sneakers to pull on an exciting hike. The cold weather adds more fun to your trekking session.
Cook Dinner Together
Rather than going out for dinner or ordering food online, cook dinner with your partner. It wouldn't be just a pleasant surprise for them, but it will also let you spend significant quality time with each other.
It need not be an elaborate dinner; a dish or two would be enough. The idea is to do it together and enjoy the company.
Volunteer For A Noble Cause
Volunteering together for a noble cause will uplift your mood and rejuvenate your soul. It will make you feel special and elevate your respect for each other.
You can check the websites of your nearest non-profit organizations to see if there are any campaigns or volunteering opportunities scheduled on Feb 14 and register right away.
Taste The Night Sky With Your Eyes!
Counting stars under the velvety black night sky feels just as poetic as it sounds. Lay the blankets in your backyard, sip a glass of wine, and just lay down and pull over some cozy blankets.
You can even play romantic songs with a low volume to create that vintage and warm vibe. To add more fun to your time, you can identify constellations using a stargazing app!
Hold Their Hand And Explore Your Town!
We often tend to look out for fun places to visit in another city or town while overlooking the marvelous places situated right where we live.
This valentine's, explore your own town with your partner, spend lots of quality time, and create new memories along the lanes, bars, parks, and museums you've looked past.
Play A Board Game
Gaming is smart and one of the most fun things to do for valentine's day. It lets you reveal each other's competitive side, and the romantic eye contact in the process will leave you enjoying and smitten simultaneously.
Rather than opting for digital games, we recommend indulging in indoor board games like chess, scrabble, Monopoly, and Cluedo.
Create A Scrapbook Of Your Relationship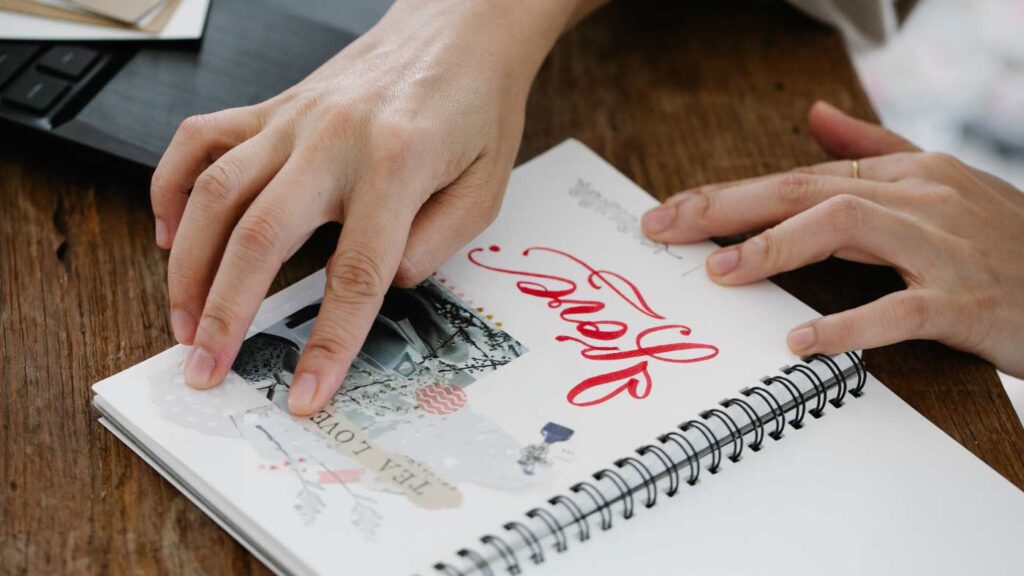 So far, you must have clicked loads of photos with your partner. While going over them on your phone may be great, there is a better way to cherish those priceless memories.
Create a fun, colorful, and creative scrapbook that beautifully shows away the best days of your relationship.
You can also add small notes around it, describing how special you felt that day or how pretty your partner looked.
Additionally, you can add old ticket stubs, the dried petals of the flower you've long preserved, or flight tickets to any destinations where you've traveled together.
What a thoughtful way to walk down memory lane with your partner, isn't it?
Bake With Your Love
Buying a cake is not as fun as baking one! So, indulge in some fun baking and spend quality time with your partner making the best recipe. It'll get even more fun if you both do something of the sort for the first time.
Don't bother with the mess because your time will be memorable. Try a heart-shaped red velvet cake, or go for some soft and sprinkled cupcakes.
Go On A Sledge Trip
Slide the snowy hills together, and you both will feel at your best! Breaking through the ice with thrill and laughter and the warmth of your love will give you the best dose of love and adventure.
Visit A Bookstore
No matter how popular ebooks get, bookstores continue to have their one-of-a-kind romanticism. You can especially relate to this if you are fond of reading.
Exploring a bookstore is a unique way to spend time together on a special day. The idea is a blast if either of you or both loves reading.
The subtle scent of books, the calming silence, and the shelves showcasing colorful covers are all a perfect soul treat. You can buy each other a book or two, and it'll be a gift for life.
Learn Playing An Instrument
Learning to play a musical instrument is another fun thing to do for Valentine's Day. Sign up for an instrument learning class together and kickstart with the lessons. You will have a memorable first day at the classes.
Alternatively, you can enroll a few weeks in advance and surprise your partner by playing their favorite tunes all by yourself on a special day.
Do The Cocktail Yourself
Instead of going to a bar to grab drinks and move through the crowded place, prepare your cocktail yourself, and serve it to each other in the most exotic fashion. There cannot be a more fun way to raise a toast.
Workout Together
Needless to mention, a couple of fitness goals have taken over the social media trends, for all the right reasons.
Go to the gym or have a refreshing jpg in the park together with your favorite tracksuits on. You can also learn to do yoga at home or join a class.
Go on a dark coffee or even a lip-smacking yet healthy brunch later.
Take A Bike Ride
You just can't beat a bike ride! It's a fun, romantic, thrilling, and eco-friendly way to stay fit while enjoying the scenery around you.
Go on an exciting bike ride together and mark your day with soulful and breathtakingly beautiful moments.
Go To A Rock Concert
Another fun thing for Valentine's day is going to a concert. You can buy a couple of tickets and surprise your partner.
It could be their favorite rock band or singers that you both love! Trust us, you'll have a blast and will come back with lifetime memories.
Prepare A Unique Fondue
We're sure you must have tried a Fondue at least once! If not, this V-Day is just the right time for you to enjoy it with your partner.
It is a Swiss melted cheese dish, and the unique thing about it is the way it is served.
You get it in a communal pot over a portable stove which is heated with a spirit lamp. You can also make chocolate fondue or even experiment with different combos.
Create A Bucket List
While you are looking to spend the rest of your life with your loved one, you can spark more joy into your dreams by creating a bang-on bucket list with your partner.
Pen every wish and plan how and when to execute those.
The time you spend during this activity will add even more heartwarming sentiments to your love for each other and strengthen your bond like never before.
Binge-Watch!
If Netflix and chill is your go-to way of unwinding, you shouldn't miss doing it this valentine's day.
Pick a best-of-best romantic web series, slip into cozy blankets, order some pizza and fries, and binge-watch it with your partner.
It will beautifully unlock your emotions and allow you to have a great time together. This will be a soul treat, especially if you or your partner is introverted.
Spend Your Day In A Luxurious Suite
This valentine's day, rent a cozy room out in a luxurious hotel. You can also rent a cozy room out in the woods, aloof from the hustle and bustle of urban life.
It may turn out to be a little expensive, but it will be truly worth it. Because who doesn't like to share some warm and cozy togetherness with their partner? You can also make some marshmallow coffee.
Go For A Long Scenic Drive
Pack some sandwiches and go for a long drive with your partner on the outskirts of your town. Keep the windows down, let the air rush through, and play your favorite playlist of all time.
Enjoy the plush grasslands, mesmerizing scenic beauty, and warm, sunkissed moments. Have your meals in authentic semi-rural restaurants and taste the local savories.
Hit The Shopping Spree
Rather than surprising your BAE with a dress or a pair of shoes, shop it all together.
Counter each other with a one-hour shopping challenge wherein you individually shop the most offbeat items, such as antiques, wearables, books, or small kitchen appliances, for each other within 60 minutes!
Decide a cafe where you meet after the shopping spree and disclose everything you've bought. That is really one of the fun things to do for valentine's day.
Take A Soothing Bath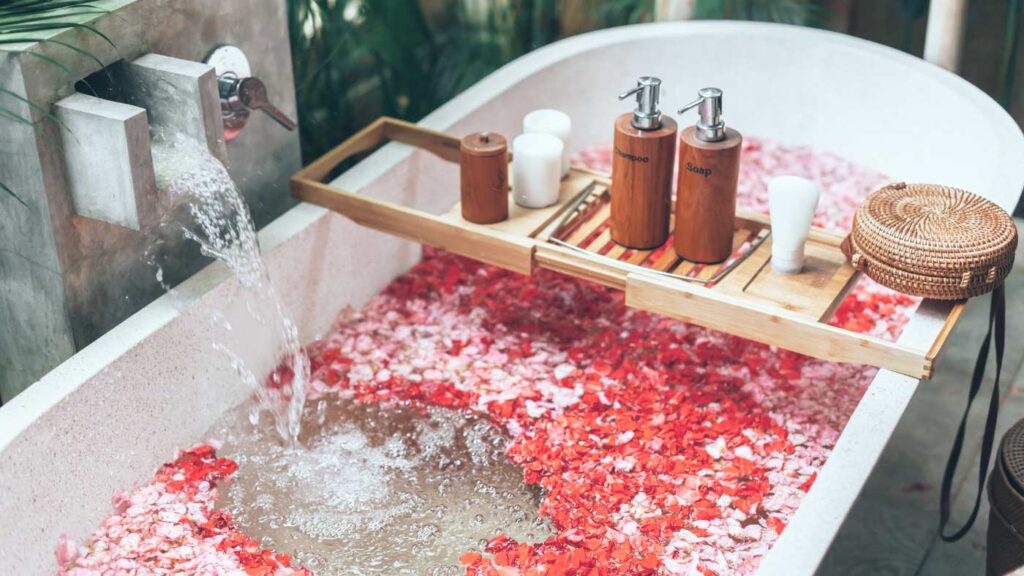 Turn on the warm water, add your favorite essential oil or bath bomb, and add some rose petals for a soothing, royal, and aromatic experience.
Step into the bathtub with your partner and spend a memorable and relaxing time with your partner.
It will release all the stress you both have been juggling during the past hectic weeks at your workplace. You can also play some soft music in the backdrop for added ambiance.
Visit An Amusement Park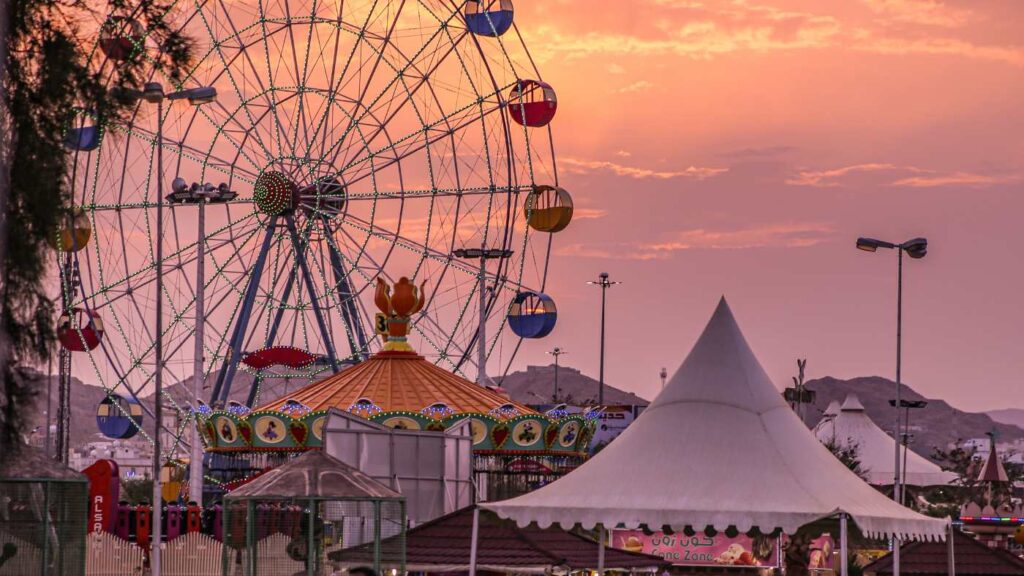 Visit an amusement park with your love and have the best fun time of your life. Go on scary roller coaster rides, haunted homes, water rides, games, documentary shows, and whatnot!
Alternatively, you can sign up for different adventurous activities, such as scuba diving, snorkeling, bungee jumping, parasailing, or a super-romantic hot air balloon ride!
Wrapping Up Fun Things to Do for Valentine's Day
Valentine's day is a much-awaited day for the lovers out there! No matter how much you love your partner all year long, you want to express and love a little more on this special day.
These 25 fun things to do on valentine's day are the perfect way to speak your language of love and further strengthen your relationship.
Also read: 25 Most Beautiful Valentine's Day Quotes With Images