Appreciation holds the power to lift your spirits. However, at the same time, not being appreciated can build a turmoil of emotions.
Even a fleeting thought of self-doubt can crash your self-esteem and value about yourself and work.
Have you ever pondered on thoughts on how to make a person feel valued or how you can deal with your unappreciated feelings?
In this article, we'll share some quotes about not being appreciated and beautiful words of wisdom that will help you battle with the feelings of not being appreciated.
Share these words of wisdom with your favourite people to let them know that you truly appreciate them and their presence.
Here are some meaningful quotes about not being appreciated.
Quotes About Not Being Appreciated That Will Remind You To Express Gratitude
Gratitude is the highest form of appreciation. It helps you know the value of a person and never undermine their presence. These quotes will remind you of the need for appreciation in someone's life.
The feeling of being able to know and feel appreciated for your efforts can create a long-lasting impact on happiness and self-esteem.
Everyone undergoes heartbreaks and feels unappreciated. But all you can hope is to cross paths with that one person who appreciates and is grateful for you.
Be grateful for those who value you instead of spending worrisome thoughts on those who underappreciate your efforts.
Friendship is a gesture of appreciation that eliminates your fear of undervalue.
Family is your abode of appreciation and love. A roof that shelters and protects you against the dementors of life.
No matter who you are or where you are from, every work toiled hard to reach its peak will be appreciated.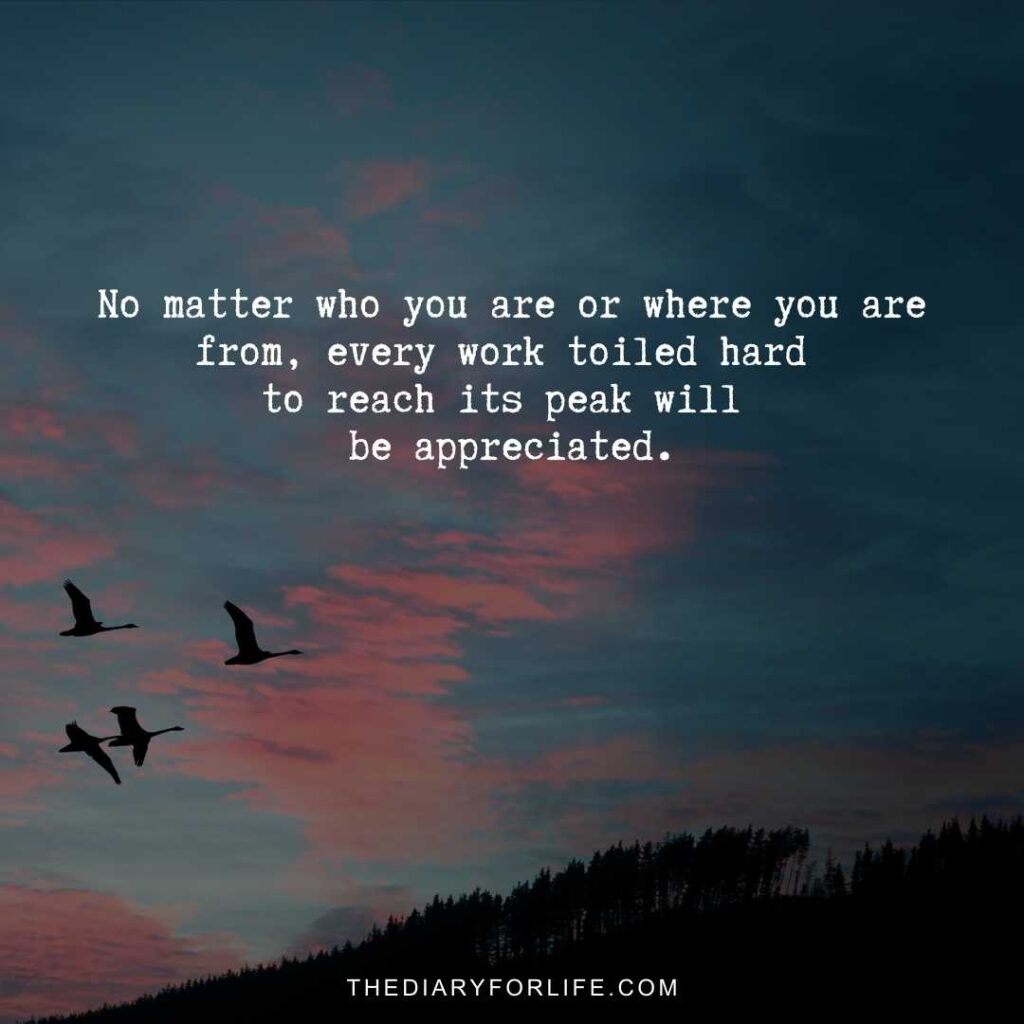 Never take someone for granted cause everyone at some level feels unappreciated.
Be grateful for that person who appreciates your presence, for there exists a few who mock your success.
Honor and showers of appreciation do not weigh the joy of being appreciated for your efforts.
The best way to acknowledge appreciation is by living without it for a while.
Meaningful Quotes About Not Being Appreciated
Expressing your appreciation or gratitude can reinforce a positive outlook on others as well as oneself. Here are a few quotes that will help you realize the need for appreciation.
Life is too short to focus on individuals who constantly undermine and underappreciate you.
All people, irrespective of their gender, their culture, their nationality, feel the urge to hear a few words of appreciation and gratitude.
Efficiency is not a sum of hard work alone but a blend of support, challenge, and appreciation.
It's better to embrace your life alone than being with a person who does not appreciate your worth.
The feeling of appreciation is the greatest form of gratitude, worthiness, and value.
At times, it's better to get a few undervalued opinions and thoughts than to be flooded with meaningless overvalued opinions.
Books are our source of knowledge and wisdom, and they are the most unappreciated thing in the world.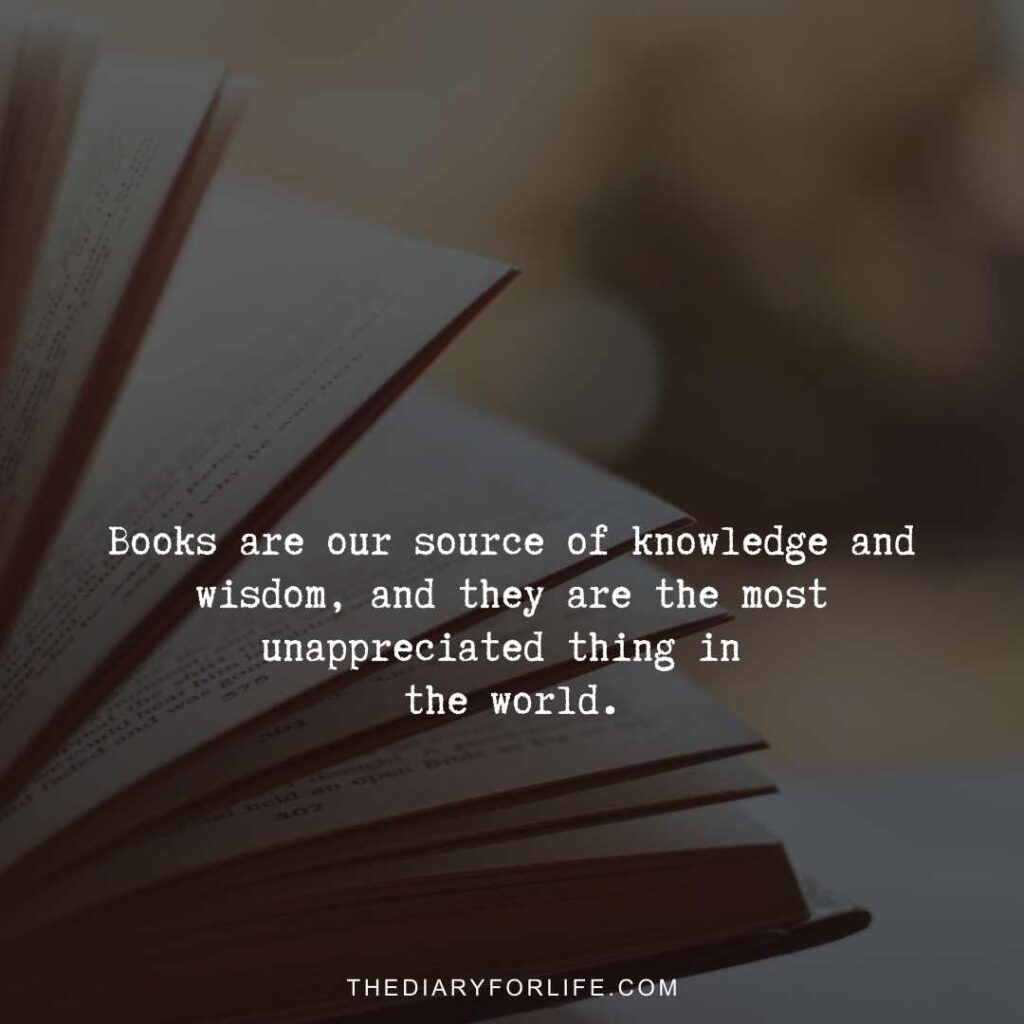 Never undervalue the power of kindness as it is the most powerful weapon.
The biggest role that reinforces a positive organizational culture in a rock structure is the key to being appreciated.
Being appreciated helps you boost your confidence to challenge life.
Unappreciation undermines the value and respect a person holds for you.
Appreciation opens the door to better conversations, better relationships, and more positive exchanges.
Appreciation is powerful enough to put a smile on your face.
Also read: 100+ Beautiful You Are Special Quotes To Share With Your Loved Ones
Quotes About Not Being Appreciated At Work
Tired of being used, taken for granted, and underappreciated.
Never stop giving your best just because a few people failed to see your value and left you unappreciated.
Leadership is a journey that creates a sphere of appreciation and helps the growth of not only the company but also its values and beliefs.
It is easy to appreciate and love someone flourishing at their peak, however, try appreciating and loving someone during their worst.
They might be daily workers, but they still need appreciation as your life of luxury is not a surprise gift from heaven.
He who undervalued and unappreciated himself is just as unappreciated by others.
Never give everything to a person that isn't giving you anything.
If you treat me like no one today, tomorrow, you will be no one to me.
Being productive at work is rewarding, and feeling supported, challenged, and appreciated allows us to be our most efficient selves.

– Julia Hartz
Even though they are paid differently, everyone has to feel appreciated.

– Roger Staubach
To feel valued, to know, even if only once in a while, that you can do a job well is an absolutely marvelous feeling.

– Barbara Walters
Quotes About Not Being Appreciated WIth Images
Appreciation is just like water to the flowers. You need to appreciate your loved ones to nourish their growth.
Knowing that you have someone to value and appreciate you is the best gift you can ask for.
Never spend and settle for anybody who is too expensive to appreciate cause nothing is more valuable than appreciation and gratitude.
The biggest fall in life is expecting appreciation and gratitude and failing to receive it.
For being with someone who is undervalued and unappreciated, you are not considered loyal but stupid.
Feeling unloved and unappreciated are proportional to each other. Both leave a throbbing pain when felt.
Learn to treat those who are underappreciated with absence rather than your presence.
It is better to appreciate things that you have than remain ungrateful and unappreciative about things you don't have.
Quotes About Not Being Appreciated For Hard Work
Learn to appreciate and value a person through these quotes about not being appreciated for hard work.
A place where you feel unappreciated and undervalued the most is the loneliest adobe to be at.
Everyone wants to be appreciated, so never take advantage of anyone appreciating and complimenting you.
Respect is a form of appreciation, where you acknowledge the person with admiration.
Never fear to dismiss those who never appreciate but only criticize.
Appreciation is a wonderful feeling as it shares the joy of others with us.
A few will never appreciate and acknowledge your work no matter how hard you try.
Sadness is not being valued or appreciated for your hard work and efforts.
It's a great feeling when your work is appreciated.

– Jacqueline Fernandez
Quotes About Not Being Appreciated In A Relationship
It is better to be alone than to be with someone who never appreciates and sees your worth.
If they do not appreciate your presence in a relationship, it is better to give them your absence.
There are a few who appreciate you when you give them drops of water, and then there are a few who take things for granted even when offered the ocean.
Be with someone who values your worth, not just tolerates your presence.
A lack of respect, reverence, and appreciation is the most downhearted end to many beautiful relationships.
Sometimes being the nice person in a relationship is overrated, and it can make you feel unappreciated.
It is only when they lose you, they will understand and appreciate you.
When you feel forgotten, unappreciated, hated, belittled, or underestimated in a relationship, it is better to move on with life.
Appreciate your loved one before it's too late and they are long lost from your life.
There will come times where you'll give your all to someone, and they will not appreciate you. Never turn bitter because of it. That's just a part of life.
Do not treat him like a king when he refuses to treat and appreciate you as his queen.
Famous Quotes About Not Being Appreciated
Valued or not, just stay real.
If you don't like where you are, move…you are not a tree.

– unknown
Go to where you're appreciated, not where you're tolerated.

– unknown
Hanging with people who make you feel unappreciated, for the mere sake of appearing to be popular, is the loneliest place to be.

– Ellen J. Barrier
Everyone wants to be appreciated, so if you appreciate someone, don't keep it a secret.

– Mary Kay Ash
He who undervalues himself is justly undervalued by others.

– William Hazlitt
Appreciation is a wonderful thing: It makes what is excellent in others belong to us as well.

– Voltaire
Life is too short to waste your time on people who don't respect, appreciate, and value you.

– Roy T. Bennett
In some ways, it's better to be undervalued a little than overvalued a lot, just because it's still easy to believe our best days are ahead of us.

– Glenn Kelman
I guess at the end of the day, and all women like to be appreciated and treated with respect and kindness.

– Sofia Vergara
Home is where you are appreciated, safe and protected, creative, and where you are loved – not where you are put in prison.

– Nawal El Saadawi
More Quotes About Feeling Unappreciated
She felt unappreciated, unloved, and excluded from those who claim to love her.
His underappreciated words pierced her more than the sword he backstabbed her with.
Never put yourself through the pain of unrequited love and unappreciation.
A human soul seeks joy, happiness, love, and appreciation, without which it loses its purpose.
Appreciation is mutual. You appreciate each other to receive the same respect.
We let other people define our worth and value based on appreciation.
Final Words
Appreciation is the highest form of gratitude, and every individual expects appreciation. However, when let down or if your effort has been unappreciated, never let a momentary thought of self-doubt crush your self-esteem. These aforementioned quotes about not being appreciated will help you comprehend the importance of gratitude.
Also read: 70+ Amazing Quotes For Husband To Make Him Feel Special