Knowledge is a transformative force that empowers us to lead more meaningful and fulfilling lives. It opens doors, expands our horizons, and enables us to create a positive impact in the world.
Knowledge can be acquired through learning, experience, or study. But, it goes beyond mere facts and data, understanding, information, and skills. It includes insights, wisdom, and the ability to apply information effectively.
Knowledge is a dynamic and continuous process, evolving as we learn and grow throughout our lives. It empowers us to make informed decisions, solve problems, and navigate the complexities of the world around us.
Knowledge has the potential to leave a lasting legacy. The ideas and contributions of knowledgeable individuals can inspire generations and shape the course of history.
In this article we are going to read 75 meaningful quotes about the power of knowledge and how knowledge can transform our lives.
Quotes About the Power of Knowledge
Knowledge is not just a tool; it's the foundation upon which great achievements are built.
Empower yourself by learning, because knowledge unlocks limitless possibilities.
In the journey of self-improvement, knowledge acts as the guiding light that illuminates the path to success.
What is true power? It is able to impact people's lives positively.
Knowledge is the only currency whose value can never come down.
Every new piece of information is a new superpower.
Ignite the flames of curiosity, for it is the key to unlocking the doors of knowledge.
In the pursuit of dreams, a well-informed mind is a formidable force.
Education is the passport to the future, and knowledge is the visa to a brighter tomorrow.
In a world of constant change, knowledge is the anchor that keeps you steady.
Your first and foremost goal should be to expand your psyche with wisdom.
Knowledge can take you to places, even stars and moons.
Through learning, we transcend the boundaries that limit our potential.
Knowledge Is Power Quotes
The more you learn, the more you realize the vastness of what you don't know.
Knowledge empowers you to create a life that aligns with your true purpose.
Feed your mind with knowledge, and it will bear the fruits of success.
Seek knowledge like a treasure hunter, and you'll unearth boundless riches within.
Be utterly, inexplicably and irrevocably devoted to knowledge. That's what we are all put on earth for.
Embrace knowledge and in turn it will hug you back.
Knowledge provides you with an arsenal of abilities for shaping your own destiny.
Knowledge enriches your personality and lifts your spirit.
With knowledge, you hold the key to unlock the doors of opportunity.
Acquiring knowledge is not a destination; it's a lifelong expedition.
As knowledge grows, so does your ability to impact the world positively.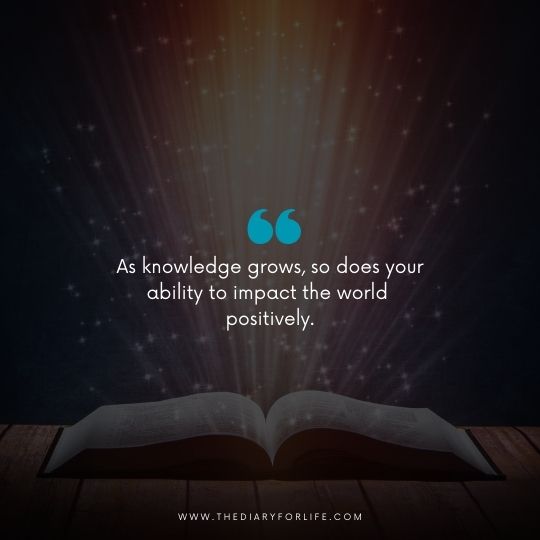 In the journey of self-discovery, knowledge is the compass that guides your way.
Quotes About Knowledge and Power
Knowledge allows acceptance. It gives you the power of tolerance.
The more you know, the fewer restrictions you put on yourself.
With wisdom, you have the ability to positively influence others.
Knowledge enables you to adapt and thrive in the face of adversity.
Knowledge inspires innovation and progress.
Through learning, you transform into a force that shapes the world around you.
Knowledge brings people closer.
A little knowledge is dangerous, plenty of it is safe but a reservoir of it is impervious.
The power of knowledge amplifies when shared with others.
Caught in the maze of ignorance, knowledge is the only way out.
Knowledge is ember. It can start a fire and burn entire worlds. But Knowledge is also wind. It can also travel and soothe
The quest of knowledge is a road to autonomy and self-awareness.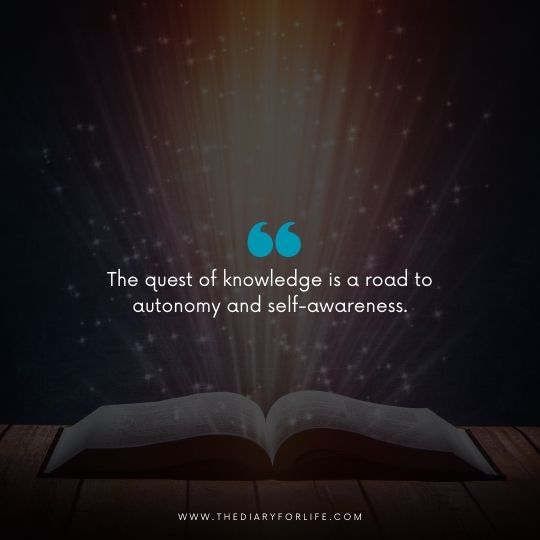 With the right knowledge, you may transform obstacles into stepping stones.
Arm yourself with knowledge to fight every day with fervor
A person full of knowledge and a tree laden with fruits are always kind.
Knowledge gives you the ability to change your perspective, and thus your reality.
Gain as much knowledge as you can. It makes you successful.
The true power of knowledge lies not in possessing it but in applying it wisely.
How to be the best version of yourself? Analyze, gain knowledge and improve consistently.
Know yourself. Write your own story.
A learned woman can impact the next 100 generations.
Knowledge protects us from the uncertainties of life.
The pursuit of knowledge leads to a life of purpose and fulfillment.
With knowledge, you can create a legacy that transcends time and space.
Knowledge helps you become empathetic and kind.
Best Quotes About Knowledge and Power
The only source of knowledge is experience.

– Albert Einstein
When you know better, you do better.

– Maya Angelou
An investment in knowledge pays the best interest.

– Benjamin Franklin
Learning never exhausts the mind.

– Leonardo da Vinci
The only true wisdom is in knowing you know nothing.

– Socrates
The more you know, the better you can do.

– Oprah Winfrey
Education is the most powerful weapon which you can use to change the world.

– Nelson Mandela
The more you know, the more you realize you don't know.

– Aristotle
Do what you feel in your heart to be right—for you'll be criticized anyway.

– Eleanor Roosevelt
Stay hungry, stay foolish.

– Steve Jobs
The wise man learns more from his enemies than the fool from his friends.

– Lao Tzu
One child, one teacher, one book, one pen can change the world.

– Malala Yousafzai
The man who does not read has no advantage over the man who cannot read.

– Mark Twain
Nothing in life is to be feared; it is only to be understood.

– Marie Curie
Knowledge is the antidote to fear.

– Ralph Waldo Emerson
Real knowledge is to know the extent of one's ignorance.

– Confucius
Knowledge is love and light and vision.

– Helen Keller
If I have seen further, it is by standing on the shoulders of giants.

– Isaac Newton
The secret of happiness is to see all the marvels of the world and never to forget the drops of oil on the spoon.

– Paulo Coelho
Genius is one percent inspiration and ninety-nine percent perspiration.

– Thomas Edison
Seek knowledge from the cradle to the grave.

– Rumi
What you do makes a difference, and you have to decide what kind of difference you want to make.

– Jane Goodall
Knowledge that takes you not beyond yourself is far worse than ignorance.

– Plato
It is not the strongest of the species that survives, nor the most intelligent that survives. It is the one that is most adaptable to change.

– Charles Darwin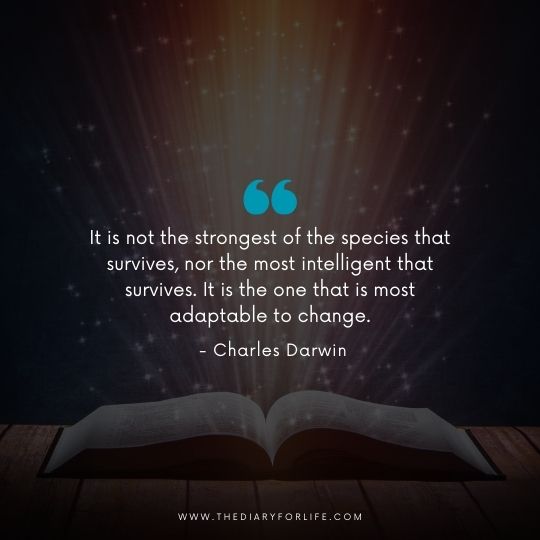 Lock up your libraries if you like, but there is no gate, no lock, no bolt that you can set upon the freedom of my mind.

– Virginia Woolf
The Bottom Line
Knowledge is power. We have grown up hearing this. Always pushed to get good grades, bag the best job, be a jack of all trades. Share your thoughts with us on this insatiable hunger for knowledge of human beings. Let us know in the comments if you want more inspiring quotes like this.
Also read: 90+ Beautiful Quotes From Frank Ocean