If relationships were threads, then relationships over long distances would have to withstand more wear and tear since such long-distance relationship threads will need to travel longer than usual.
Merely rough weather is enough to tear the thread apart. But, if the love between two people is true and pure, then long distances should not be a problem.
Read these sad long distance relationship quotes put in words by those who have been in such relationships.
Sad Long Distance Relationship Quotes For throbbing hearts
Here are some sad long distance relationship quotes for those weary hearts wondering if their relationship will be a fulfilling experience in their future.
Missing you every day has now become a habit for me.
My tears accompany me each time I miss you.
Being away from you helped me realize that true life lies in the tiny moments life offers all of us. Living these moments fully is what can truly complete our lives.
You are my real sky, and each day when I wake up, I wish I could look at you like I look at the sky.
When I began my life, it was a puzzle in pieces. But then, when I met you, a puzzle or two was solved, and now away from you, I wonder if you were the answer to all my puzzles.
Soon is a word that seems far now, with you and I separated by the seven seas.
Our love must be truly true, or else how can I know each time you remember me. Every time I feel you, my heart yearns for you.
It is said boundaries are not for souls. I wait for that one day when you'd know how inseparable our souls are.
Every time I look at a beautiful couple walking past, my hands tremble, fearing if they would ever be in yours in this life.
Nothing breaks me down more than your parting words into my ears. I never understood how my heart could have been drawn to someone like you.
There are no goodbyes for us. Wherever you are, you will always be in my heart

– Mahatma Gandhi
Beautiful Sad Long Distance Relationship Quotes
I don't cry because we've been separated by distance, and for a matter of years. Why? Because for as long as we share the same sky and breathe the same air, we're still together.

– Donna Lynn Hope
Absence is to love as wind is to fire; it extinguishes the small and kindles the great.

– Roger de Bussy-Rabutin
I hate the stars because I look at the same ones as you do, without you.

– Anonymous
No matter how far you manage to go, distance will never be able to erase those beautiful memories. There is so much goodness that we shared together.

– Lucy Aims
Sometimes I just sit in front of the computer dreaming. I have food in front of me but no appetite to eat it. All because my heart misses you and my mind is dreaming about you.

– Sandra Toms
Sad Love Quotes For Long Distance Relationship
Distance sometimes lets you know who is worth keeping and who is worth letting go.

– Lana Del Rey
Compassion and true understanding can help keep the love alive between two people.
Loving you was one of the sweetest decisions of my life. My heart still aches whenever I realize I would never relive your sweetness.
Love is the shortest distance between two hearts. I still wish you knew it well.
Absence sharpens love, presence strengthens it.

– Thomas Fuller
Distance makes the heart grow fonder.

– Thomas Haynes Bayly
Not everyone can overcome loneliness by aloneness, but those who can, their love knows no distance.
Love from a distance did not teach us to look at the human side of each other.
Trust is the firmest stone on which you can build stairs easily whenever apart.
Sad Long Distance Relationship Quotes For Him
I'll never leave you," he said thousands and thousands of miles away.

– Juansen Dizon
I have late-night conversations with the moon; he tells me about the sun, and I tell him about you.

– S.L. Gray
All the while, believe me, I prayed our night would last twice as long.

– Sappho
Testing our love is possible only when apart. If it stands the test of time, it will indeed have a long shelf-life.
I thought you would know that living together means living apart and when apart, it would surely mean living together.
Space is an illusion, but so is time and eternity, and love is the only gel that binds all.
Every day I live another day in the hope of making up to you someday.
Distance did to my love what air does to fire. In the right blend, our love could have grown stronger, but you preferred drifting away.
Parting with you was not my choice, but life conspired against us, and blaming each other will not solve our paths ahead.
Someday I wish to again lock my fingers around yours.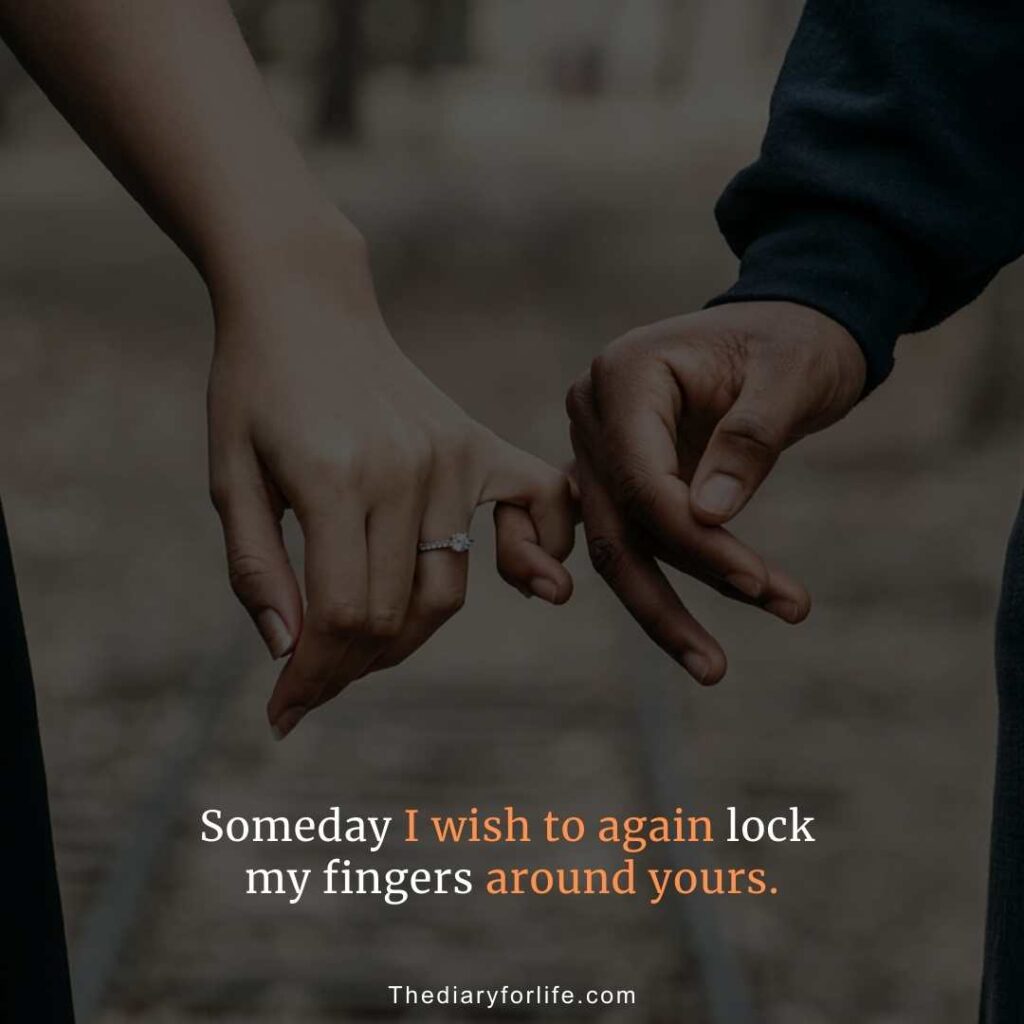 Every time I miss you, I listen to that little voice in my head that has now beautifully taken your shape.
Sad Long Distance Relationship Quotes For Her
The moon tells me how far we stand, even though each time I close my eyes, you are as close as you used to be.
He touched my soul long before I knew what his hands felt like.

– Nikki Rowe
Distances between us could have been a test, but you made it seem like death.
I wished to tell you sweet tales from far, but you broke off sooner than I knew.
My love for you is the most beautiful gift we share between us, and it is the only gift I keep in my heart.
Distance is a test of faith that only the brave and the stubborn souls can conquer well.
I felt life was better with you when we were far but now with you, by my side, I miss the bubble more than you that I had around me every day.
With him gone, my heart froze since he was a source of fire whose heat kept my heart warm and safe from the cold.
I cannot be lost in the wilderness as you are my polestar rising to call me home each night.
When nothing changes, whether close or far, that is when two people can truly call it love.
If two people cannot stay true to each other when apart, they never were in love.
We change a little bit every day. When we meet next, we both will be a little more different from each other, and even then, a bit more in love.
Time is measured differently on different planets. Whenever you miss me, think of a planet where it would be two minutes for the two years apart.
My eyes cast long shadows whenever I am in a crowd, wishing to see your face any moment.
I could not live without you, but you never felt that in your heart while drifting apart.
The simple lack of her is more to me than others' presence.

– Edward Thomas
Long Distance Relationship Sad Quotes
Distance between two lovers' souls can do what fasting does to our bodies.
It takes a lot of perseverance to keep your happy face alive, just not through nights but days when apart.
It's healthy to be apart, for we grow weary of each other's existence often.
I am made of my courage and your strength. My courage grows when you are apart since I love you truly while your love gives me strength.
It is risky to be in love, but being in love together is the best gift two people can give each other, and when one quits or fakes, it is worst than death.
Distance is like the wind, and it can extinguish a small fire and kindle the huge flames inspiring them to touch the sky.
Love is valued when you know what your other half feels for you, and life is valued when you understand how you feel for yourself.
A physical body is not the only truth of life, but alas! We believe in our eyes more than our souls.
Walls are not for the unseen soul but for the mortal bodies which know very little about love.
Short Quotes About Long Distance Relationship
Distance and patience walk hand-in-hand.
Time and distance teach us patience that stands hand in hand with love.
Distances never sever memories.
Life is separated by death, but our hearts are still firmly connected.
I dropped a tear in the ocean. The day you find it is the day I will stop missing you.

– Unknown
I don't miss you and you alone – I miss you and me together.

– Unknown
Morning without you is dwindled dawn.

– Emily Dickinson
We are the perfect couple, we're just not in the perfect situation.

– Unknown
If the only place where I could see you was in my dreams, I'd sleep forever.

– Unknown
Long Distance Miss You Quotes
I carry an ocean of your love in my heart.
I'd always like to live by the light of your affection and the shadow of your love.
Like a moth to a lamp, your love draws me in.
Every road I take leads me to you.
I miss your talks and our dreamy walks.
I don't have to cry because you aren't near. I know if I call you once, you'll be here.
Even when we aren't together, you are here in my mind and with me every time.
Sad Long-distance Relationship Messages For Him
I can feel your touch in every breeze that passes through.
Nowadays, I seek you in every person I meet.
Staying away from you is like staying away from my soul.
Nowadays, I just live by the thought that you're not far from the stars.
I can't stop thinking about you. You are present in every pulse through my nerve.
I wish you were as near as my phone every day, every time.
Long Distance Relationship Quotes
It's simply incredible how one person can change your life and light up this unhappy planet.
I believe in every moment we spend together. There is never a downside.
Under the same sky and sun, we are distant but always one.
Our distance measures the strength of our love.
I just need to hear your name to put that sweet and wide smile on my face.
I exist in your heart, now and forever.
No matter how distant we are, our souls always stay close to each other.
Heart Touching Miss You Long Distance Love Quotes
We are inseparable even in the maize of hell.
Though I always demand to be heard, I still strive to listen to your words each day.
You are like a lamp in the darkness for me, and our love is the fuel.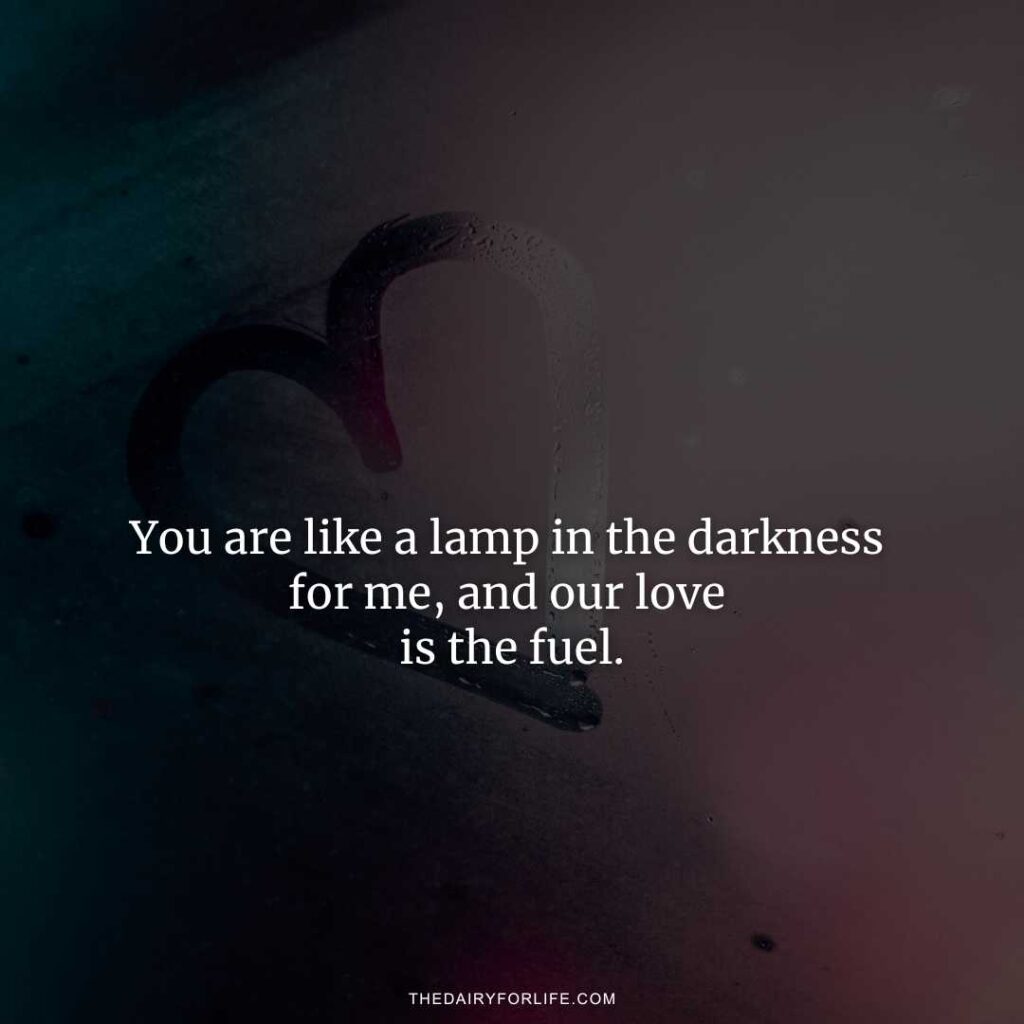 I can smell your freshness in every thought of you.
You are the last piece of my puzzling life that makes the picture complete.
My day starts with your thought and ends with the same. All I have on my lips is your name.
Final Words
Human beings live their life experiencing various stages of life. Not every phase of our life can give us happiness, and sometimes things can go wrong or be different from what we expected.
What happens to us is not what we can control, but our reaction is 100% our doing. One of the ways to express our thoughts and emotions is by expressing them in quotes. Quotes contain deep meaning and have the potential to express yourself and be free from the toughest phases of your life.
We have tried to share some sad long distance relationship quotes that may be relatable for you. If you like these quotes, do let us know in the comments section.
Also read: 50+ Quotes About Not Caring Anymore And Stand Your Ground