The bond between brothers and sisters is a unique creation of God. Though they fight every time, even without any reason sometimes, they still adore each other.
Having a sibling is the best gift you ever get. They are your support in miseries and laughs in celebrations. We share the whole of our life with them, but still, we are unaware of their importance in our life.
Sometimes we do realize that their absence can make our life seem tasteless. But we must always try to show them that we treasure them.
These brother and sister quotes below are the perfect way to express your feelings of affection to your partners in crime. They will indeed have wide smiles on their face reading these.
Funny Brothers And Sister Quotes
We fight a lot, but you can see us sharing a pie together the next moment.
Watching you grow with me, making new mistakes, and getting shit together made my journey more lively than ever.
When it comes to food, equality is important.
You saw me in all the phases of my life, not just happy or sad.
Dear Brother, because of you, I can go anywhere I want, anytime I want. I got an unsalaried driver.
I can't imagine how disastrous my days would be without you.
We are crime partners, and mom is our police.
My life is hilarious with you.
I never blackmail you. It's called business, give and take.
We got so many memories that we can die laughing in our old age.
Only you can understand what I'm going through.
Oh, my brother, leaving you alone is like leaving a monkey on a leash.
Only you know how crazy our family can be.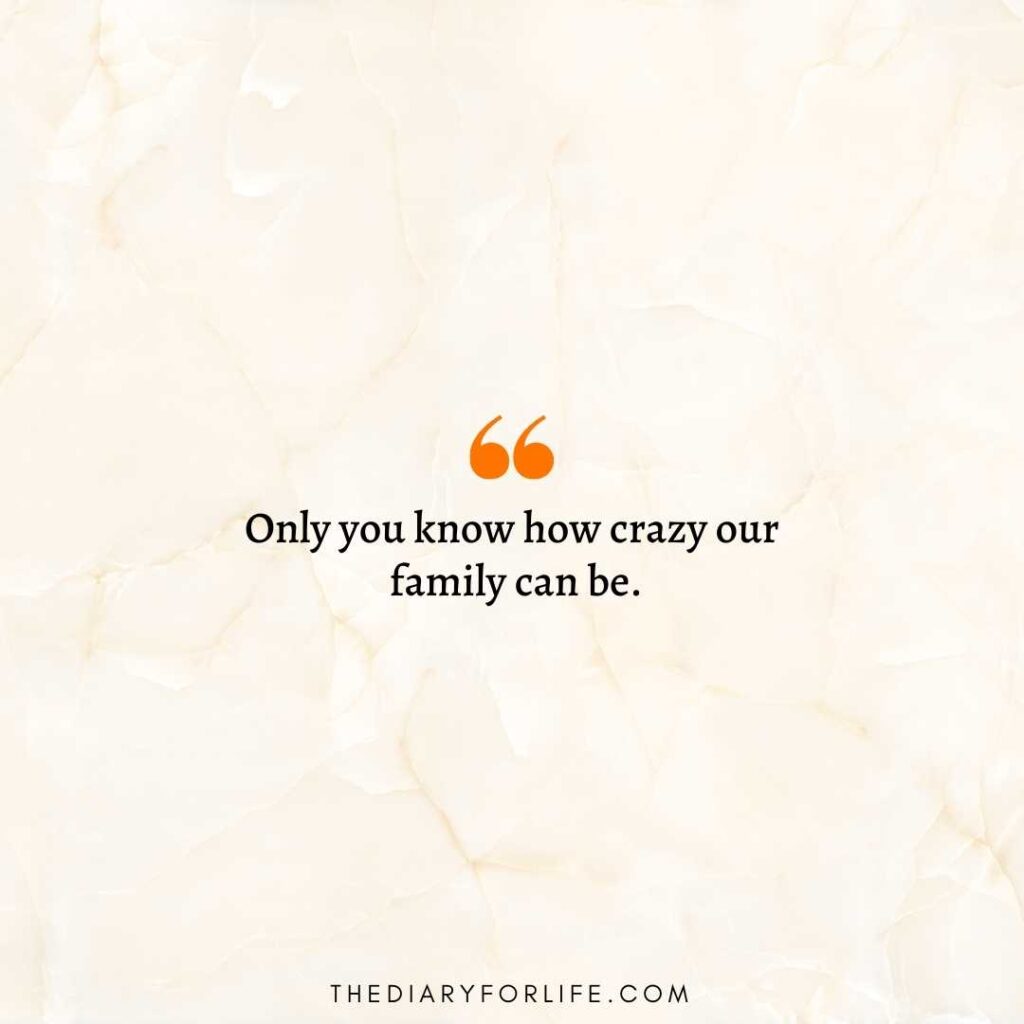 We keep the funniest secrets of each other.
Best Quotes Sisters Can Send To Their Brothers
My brother is the dearest gift I got from my parents.
If you ever get off track, I'm here to pinch your ears and bring you back.
I'm grateful to have a brother who is a pillow in my sorrow.
You are the Tom of my life, and I love playing Jerry.
My brother is my best friend who has been here for me from birth to death.
You always do much more than wiping my tears. You are my source of motivation and the reason that I am stronger.
Sometimes you are the reason who keeps me closer to my family.
You can trust me with your secrets. But not with a chocolate cake in the fridge.
Your presence in the family makes my life so easy. We share secrets, grief, laughs, wants, and needs. This bond is unbreakable to the very last breath.
I feel the most blessed when I see you working for me.
Teasing your brother gives the feeling of living in blockbuster entertainment.
A home without you is quieter than you think.
You are annoying, but mine.
I can share a bar of chocolate but not my brother.
You always got a way of making me laugh at my worst.
Having a brother is the most relaxing realization of life because it's like "someone got your back."
I have seen you through your toughest time. I want you to know that you are doing your best, and I'm always here for you.
Thanks for never letting me cry alone.
Best Brother Sister Love Quotes
I agree that my sister is the most trouble-causing animal on this planet. But I still love her.
People better think thrice before messing with my sister.
Arguing with my sister is like setting a cat among pigeons.
I might be annoying, but you are the one who triggers it.
The moments when we laughed together will be the best memories of my life.
Watching you happy is what brings a smile to my face.
I will support you in every road you choose to take.
Dear sister, you are the best part of my childhood.
Life is hard, but my sister is softer than silk.
Annoying you is my duty. I bet I shall do my best.
I might never tell you how much I love you. But I'm sure you feel it every day.
Dear sister, you know how to get things done, which I don't want to do.
You are always a good listener to me.
I know even if everything changes, my sister will still stay the same.
Nobody gets me as you do.
My life without you tastes like food without salt.
Meaningful Brother Sister Quotes
I don't have to worry about making friends when I have siblings like these.
No one can tell your flaws as accurately as your sister would.
Siblings are comforting in madness.
When you have siblings, you got a gang to do the craziest thing on the earth.
You can do the weirdest things when you are with your dearest siblings.
I adore my siblings. They are the perfect creation of God for me.
Siblings, when getting together, can create havoc.
My brothers and sisters are everything I ever want from God.
No one can dare to go against a team of siblings. They always know when to stick together.
Siblings who are far apart always stay closer in the heart.
We all together made memories that we can cherish forever.
Siblings that have fun together are punished together.
We didn't realize how the years passed while we were busy having fun in the grass.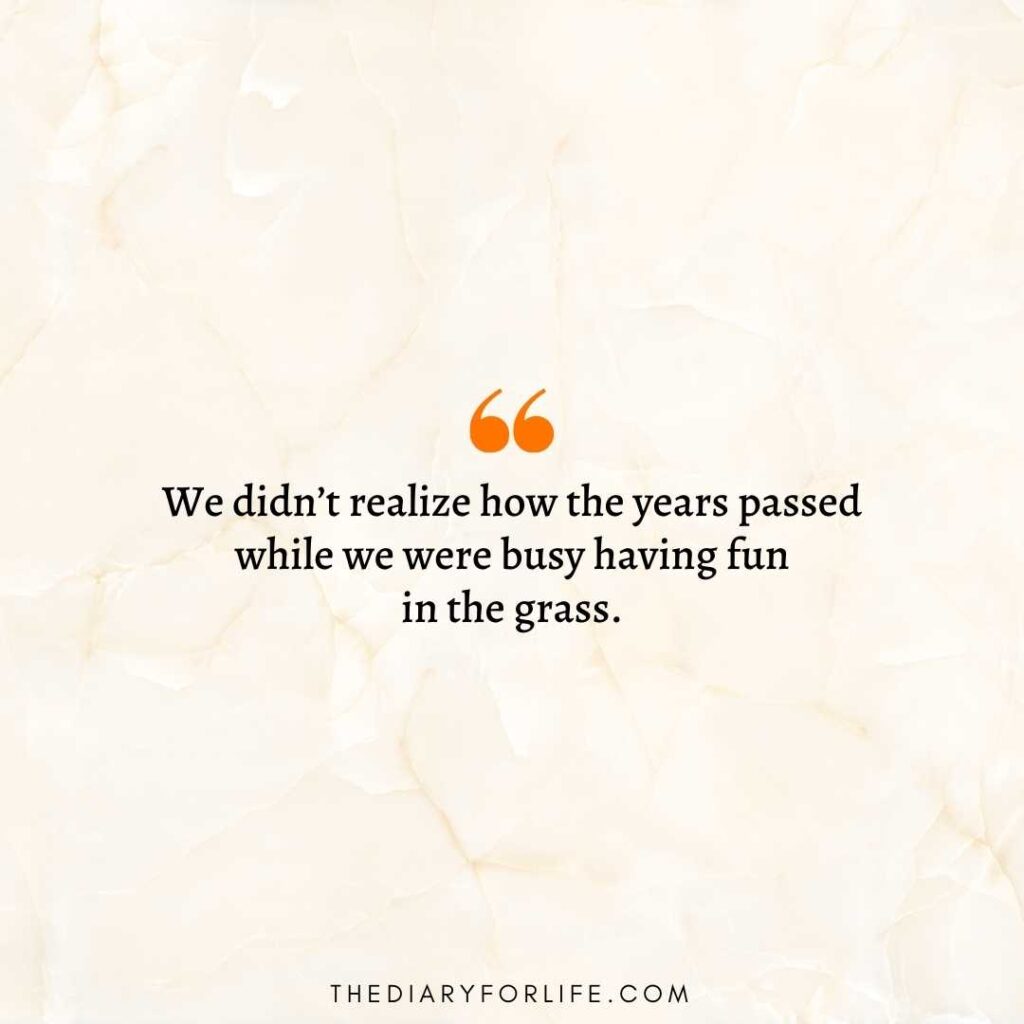 I have a team, and we stick together no matter what.
Siblings are simply low-maintenance friends.
Your siblings might get old and wrinkled, but the fun stays the same.
The bond between siblings is more adorable than a bond with friends.
Siblings know all your deepest secrets.
Best Brother Sister Quotes For Instagram
Brothers never tell how much they love you. They rather show you or make you feel loved.
A brother can fight the world for his sister.
Brother is like a shadow of a father. They save their sister from problems before she sees them.
I am busy loving and protecting the treasure of my house.
My eyes get soaked when I see you cry.
Our bond is deeper than the ocean.
We say words, but we never mean them. We mean the words, but we never say them.
You are the supporting pillars of the roof above my head.
I have the most beautiful sister.
Whenever I asked for something, you gave me everything.
We share miseries as many as jokes.
You can be assured and sleep soundly. You got the strongest locker for your secrets.
We perfectly fill the gaps in each other's lives.
Having you make me feel like the luckiest because you are the best sister ever.
Popular Brother Sister Quotes
Sisters and brothers just happen, we don't get to choose them, but they become one of our most cherish relationships.

– Wes Adamson
The highlight of my childhood was making my brother laugh so hard that food came out of his nose.

– Garrison Keillor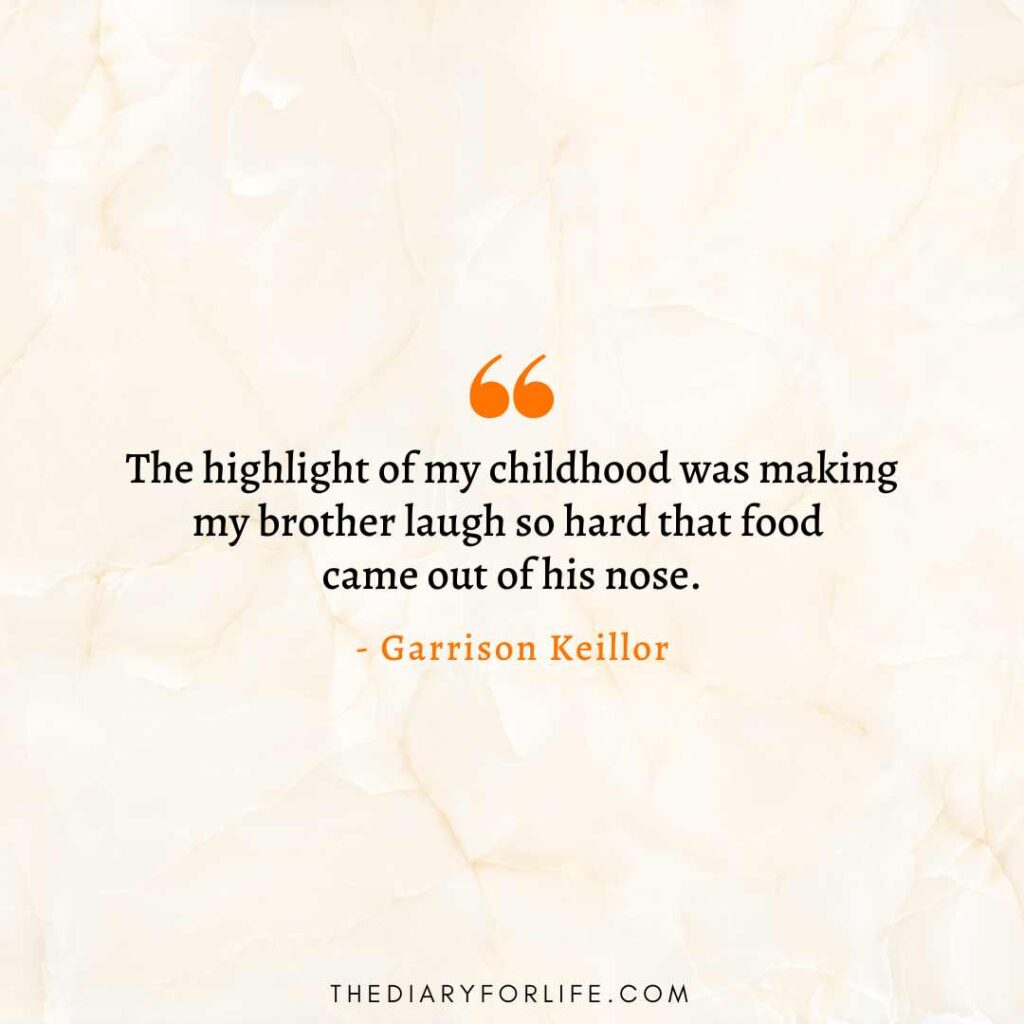 Having a sister is like having a best friend you can't get rid of. You know whatever you do, they'll still be there.

– Amy Li
What brothers say to tease their sisters has nothing to do with what they really think of them.

– Esther M. Friesner
Siblings that say they never fight are most definitely hiding something.

– Lemony Snicket
Brothers and sisters are as close as hands and feet.

– Vietnamese Proverb
We didn't even realize we were making memories, we just knew we were having fun.

– Winnie the Pooh
Our brothers and sisters are there with us from the dawn of our personal stories to the inevitable dusk.

– Susan Scarf Merrell
Having lots of siblings is like having built-in best friends.

– Kim Kardashian
If your sister is in a tearing hurry to go out and cannot catch your eye, she's wearing your best sweater.

– Pam Brown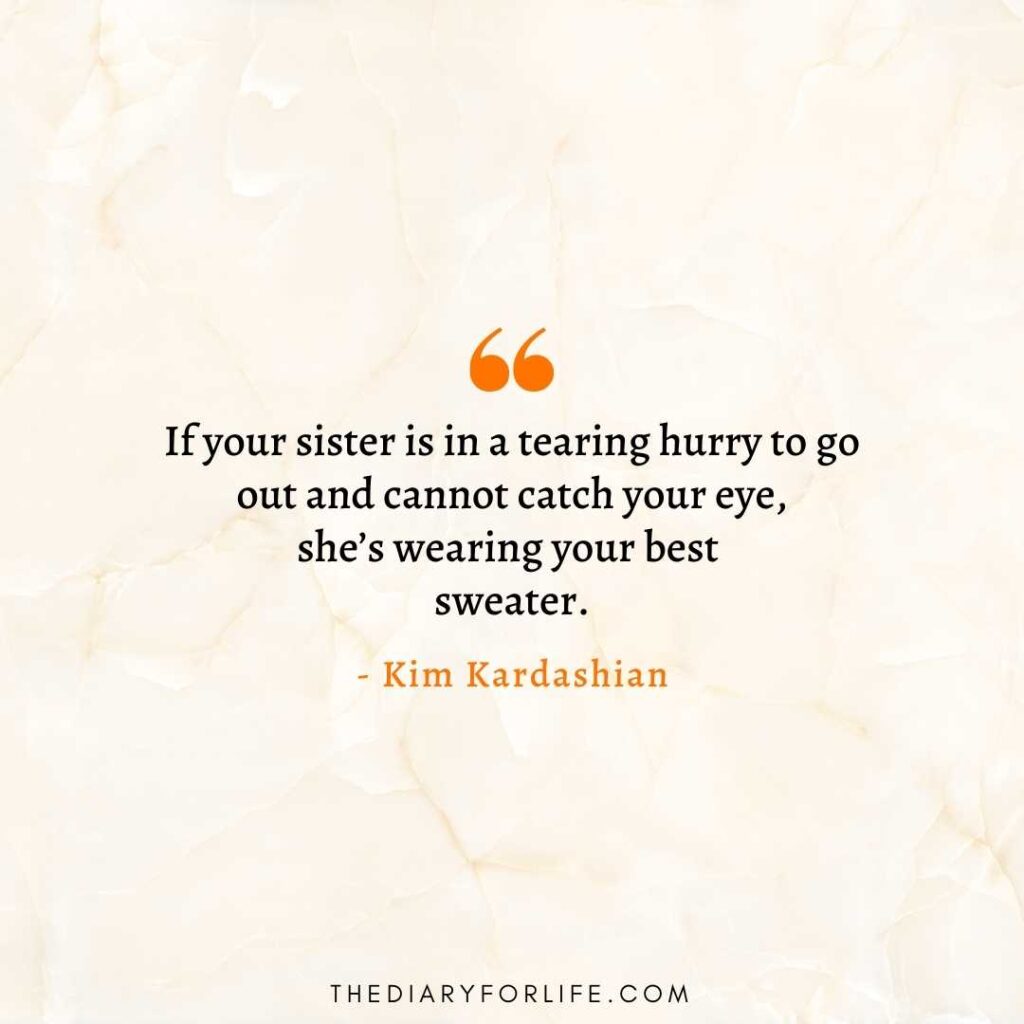 We may look old and wish to the outside world, but to each other, we are still in junior school.

– Charlotte Gray
Sometimes being a brother is even better than being a superhero.

– Marc Brown
A sister is both your mirror and your opposite.

– Elizabeth Fishel
No life's worth more than any other, no sister worth less than any brother.

– Michael Franti
A sister is a gift to the heart, a friend to the spirit, a golden thread to the meaning of life

– Isadora James
A sister is both your mirror and your opposite

– Elizabeth Fishel
Brothers and sisters are as close as hands and feet.

– Vietnamese Proverb
Always and no matter what, brothers and sisters are there for each other in times of troubles.

– Catherine Pulsifer
Our brothers and sisters are with us for the whole journey.

– Katherine Conger
There is no bond like the bond between brothers and sisters. Cherish each other!

– Patricia Waldron
Final Words
Our life is really incomplete without these crazy animals. I'm sure you are glad to have the best of companions and the weirdest of company. They are irreplaceable and permanent people in our lives.
We won't even think of trading them for three worlds. Enjoy your youth with them and have millions of memorable moments so that you can laugh at your missing teeth in old age.
Always be with them, and they will surely make you feel like the luckiest person alive. If you found these brother and sister quotes relatable, do share these with your loved ones.
Also read: 50+ Sweet Good Night Quotes For Sister [With Pictures]