I wonder how good and bad girls are classified! Every man's perspective keeps making a girl good or bad, depending on his thoughts. Girls who do what their parents' will is are bad girls for their friends but they are good for their parents.
Your perspective and your angle define the goodness of the girl. And in actuality, the truth can never be more than one. A girl could either be good or bad. Here are the 60+ beautiful good girl quotes to inspire every girl.
Meaningful good girl quotes
Why judge a girl for her behaviour, when her intentions are to be looked for.
Many times, we prefer seeing a girl by the dress she wears, the way she walks and the way she talks. Every single action is seen and judged. Before labelling her act as good or bad, how many of us do consciously perform each of our acts.
The thing is, girls are more emotional and sensitive, by nature. Hence, when you are observing a girl, she is actually somewhere else in thoughts. Considering her good or bad, for her unconscious behaviour, makes us fool.
For any person, intentions are just the information they gathered from all around. If a girl chooses to keep an intention, it is very clear that her company and source of knowledge is so. Every girl is good with her intentions, at least when it comes to choosing the intentions intentionally. Unintentionally, whatever we are – good or bad, we are by accident.
A girl is a human and cannot be good all the time.
Whatever the situation may be. Wherever the girl might have grown up, the dilemma of decision making and taking is long-lasting. Ethics, moral sciences and life values are the things to be understood when we become sensible.
The age when a girl has not yet understood the life to its fullest, and when society all around is continuously demanding her to be perfect, she fails to be good. And it is okay not to be good, all the time.
It is better to not be a good girl, just to satisfy society. Being good does not mean to live the entire life not expressing the true you. That is indeed a crime. Being good simply means, to express yourself selectively in front of selective people and selective situations.
She knows her dignity which she gains in sacrifices and knows not her boundaries of sacrifices.
Every girl desires respect and dignity. She craves not for attention, but for a caring glance. And every respect is gained with compromises and sacrifices. A girl is ready to go beyond the limits of goodness, only if she gets the right love and respect.
Her principles, ethics, and values are far different when it comes to love back the person who loved her the most. There is so much in her, that she gives away for someone else's love. While the act that makes her sweet for one makes her bad for someone else.
This is hence, so unfair to directly call a girl good or bad. Her acts are good for someone. And sometimes, that someone is herself. Why judge her bad for being good for herself? She is so fair in doing justice to herself.
The girl who is matured before she gets any elder, is not good, rather experienced.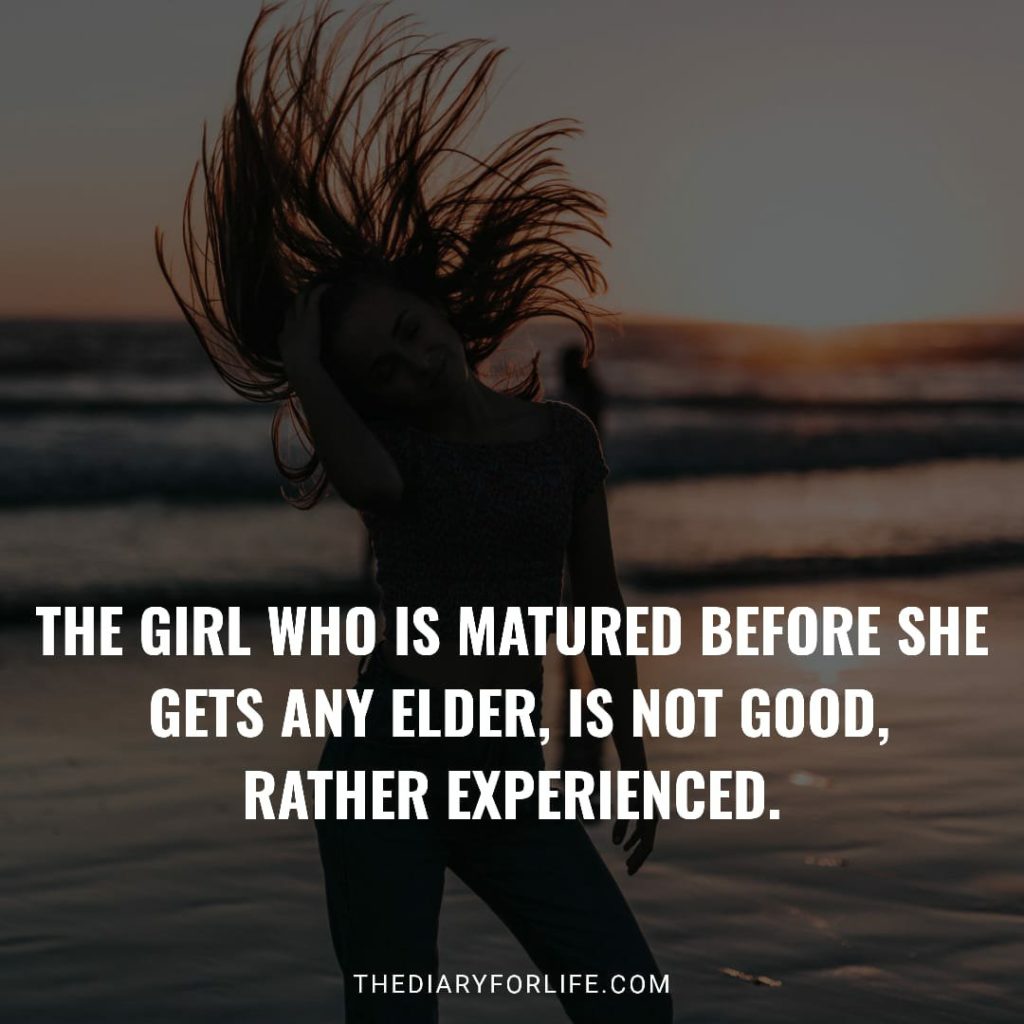 Many girls are known to be bad or foolish or childish because the girls they are compared to are matured ones. The fact is, maturity comes not with the age, but with experiences. And sometimes from other's experiences too.
To name a girl as – not good, just because she is not mature enough, defines your maturity again. Maybe a girl has not faced any anecdote yet that made her mature. And her childish nature, foolish nature is also a witness of her innocence. Why grow up and be mature for the world so early?
It is good to take own time and space. The world, sadly, does not allow the girl to take her own time. Age describes her maturity and goodness. All the expectations go that – a girl should behave matured and grown-up even when she is younger. And not being able to stand this expectation, makes the girl a bad one.
A girl doing well fearing her mother is not necessarily good when given liberty.
Not all girls behave well on their own will. At times, rather many times, girls are behaving well because they are forced to be. When given liberty, they will do the things that will liberate themselves.
They don't forcefully obey to the elders anymore. Enjoying life and hanging out the way these girls want to. It is not a bad act but the society labels it bad and so the girls are not allowed to do whatever they want to do.
When their parents and especially mother is not present to bar their freedom, these girls do whatever they feel like. These things might not be bad but often these things result against a girl's character, as a mother knows exactly what and how society thinks.
The good girl is nicer to herself first.
Every girl becomes good when she thinks of the good and wellbeing of herself first. Her health, her character, her choices and her wills, should be her first priority. The goodness lies in these choices and priorities.
Society usually makes it appear vice-a-versa. Not all the time, what society and elders teach, is good of ourselves. Hence, having a feeling of liberty is always a sign of good and choosing the happiness of self over anything else is goodness.
Thinking of self is not being selfish, rather being self cautious and keeping the soul happy. No one else owns the charge of your life and your happiness. Being self cautious is keeping your wellbeing of physical, mental, and emotional health above anything and anyone else.
A girl is good when she knows what is good for herself and her family.
Girls' own well-being is important above all, as no one will appreciate her for her efforts as much as her own self. Walking a mile beyond makes you good to your inner self. However, not for all the people around, you could prove your goodness.
The thing about goodness is always this – that you become bad to someone else. And that is not your part of the deed. Doing good intentionally, and doing nothing bad even unintentionally is your part of a deed. And that's what every girl needs to understand.
At last, only her family will be by her side, no matter what. Hence, taking care of the family above the outside world is always vital for a girl. The outside world and society will always end up blaming a girl in times of difficulty but the girl's family will always support her no matter what.
Inspirational good girl quotes
She's a pure soul with wild eyes. A kind heart and a beautiful mind.
Don't be a one in a million kind of girl, be a once in a lifetime kind of women.
Respect the girl who refuses you for her family because someday you will be proud to have a daughter like her.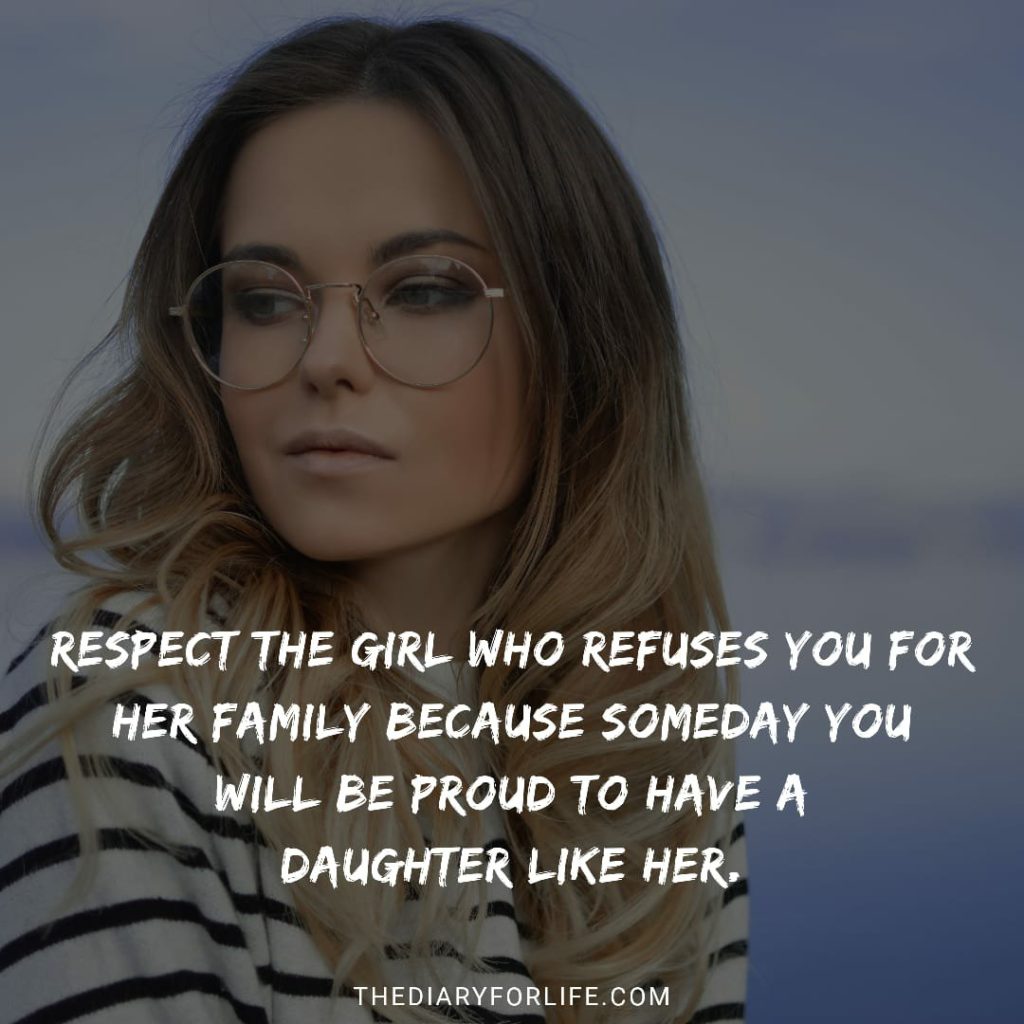 The world needs strong women. Women who will lift and build others, who will love and be loved. Women who live bravely, both tender and fierce. Women of indomitable will.

– Amy Tenney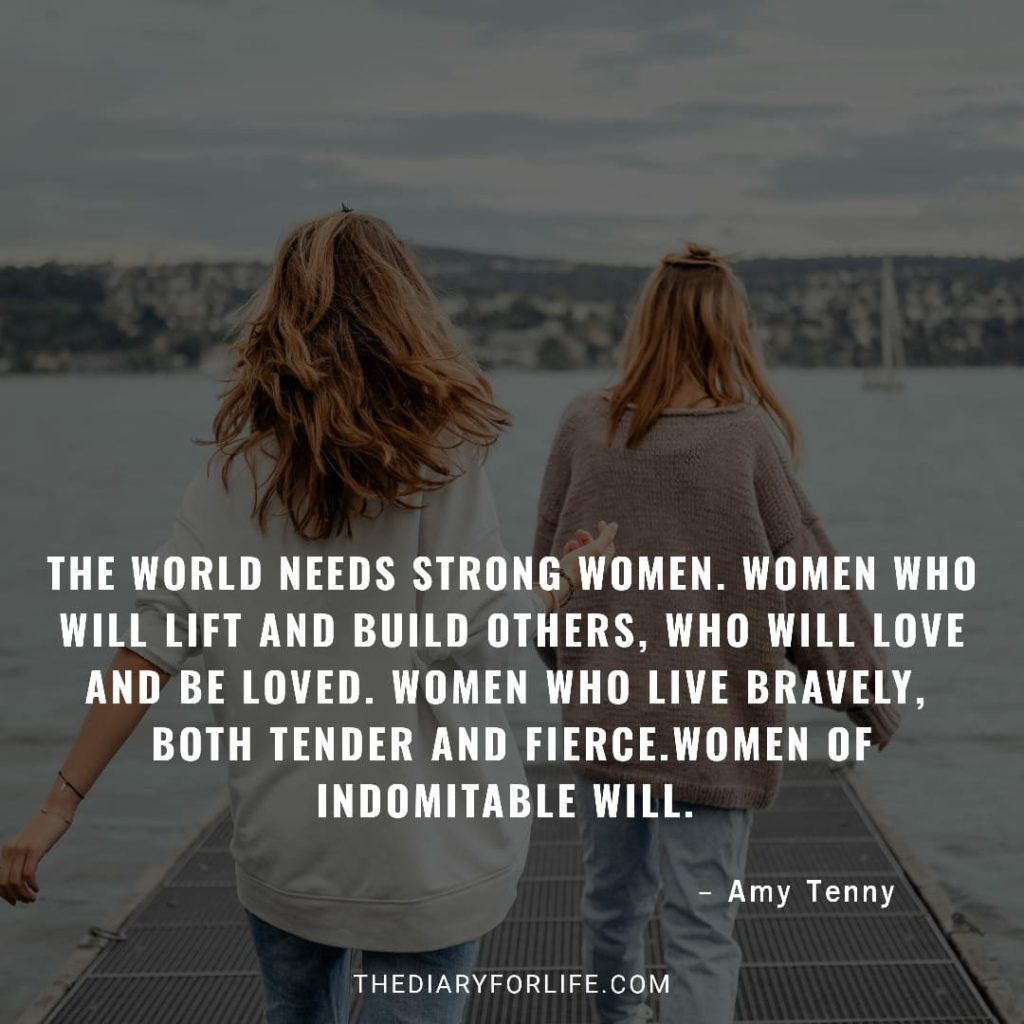 Beautiful people are not always good but good people are always beautiful.

– Imam Ali
No force is more powerful than a girl determined to rise.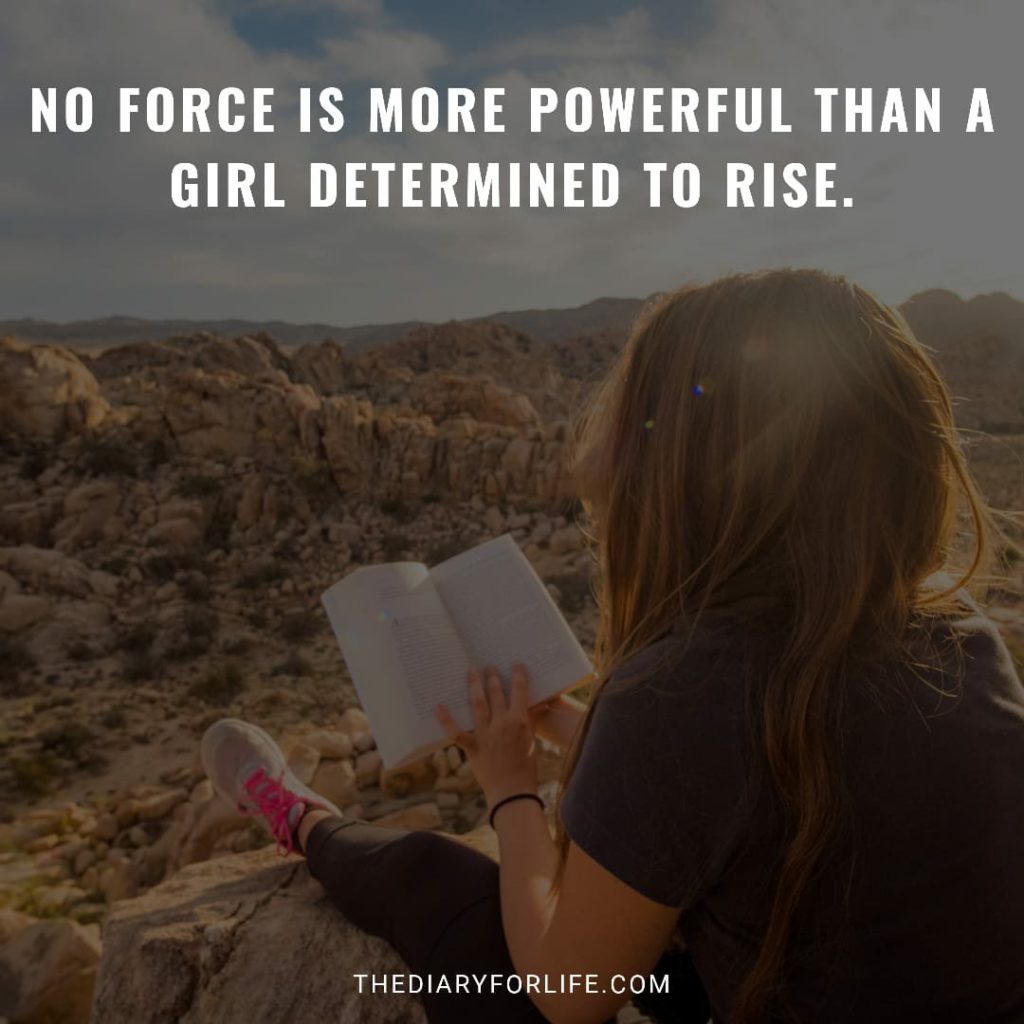 Remember, you can't photoshop your ugly personality.
You won't be able to handle a strong girl even if she came with instructions.
Short good girl quotes
Strong women raise strong girls.
When a good girl's gone, she's gone forever.

– Nicki Minaj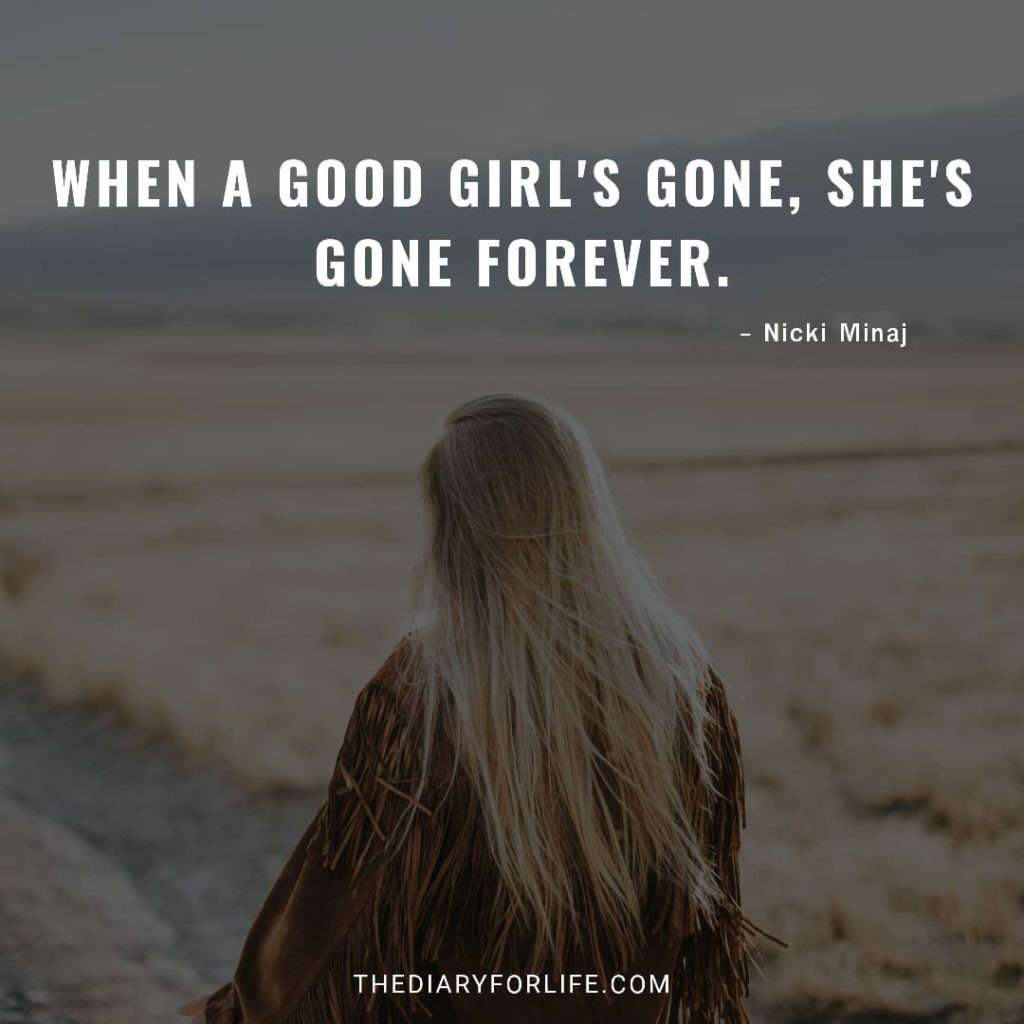 Find the goodness in your chaos and embrace it.
Chin up princess or the crown will slip.
A woman with vision is unstoppable.
A smile is the best curve a woman can have.
Girls chase gold, real women chase goals.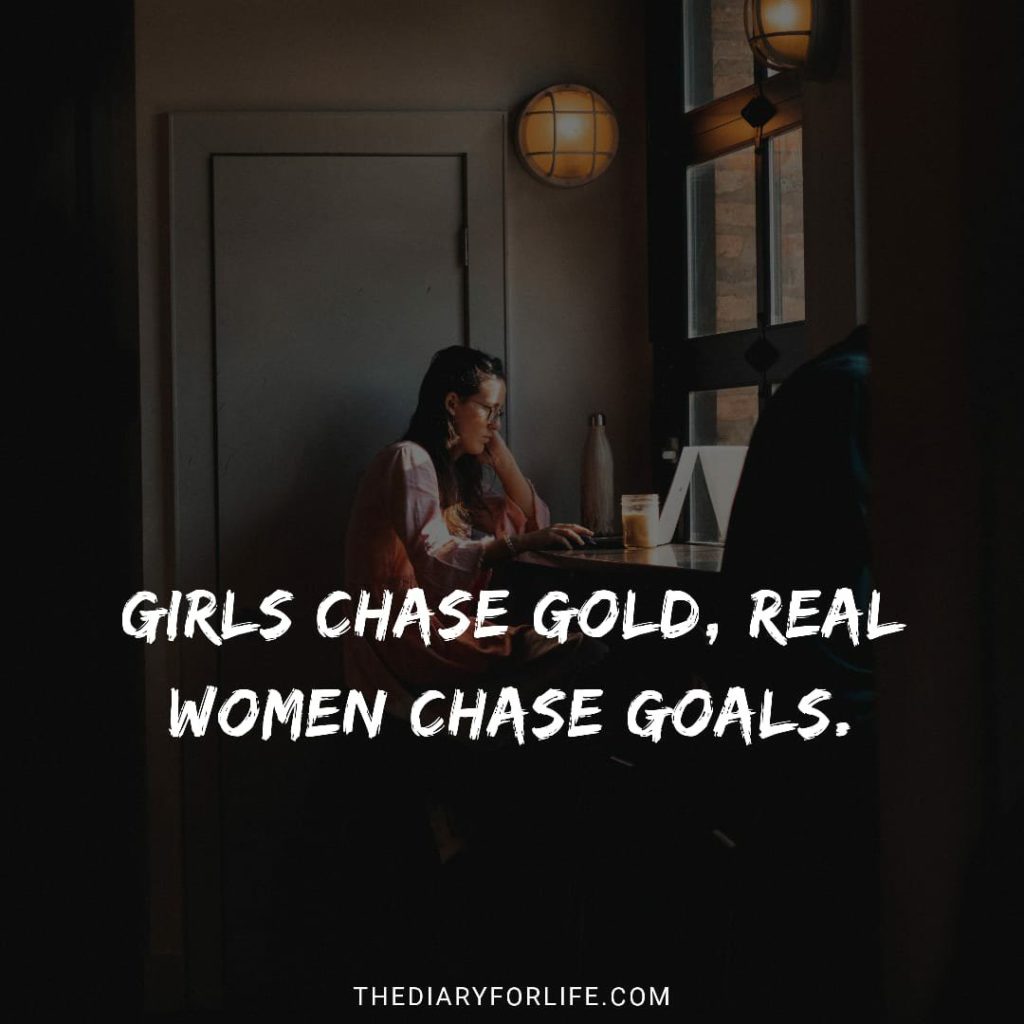 I walked away because his heart was a crowded road.
Be your own kind of beautiful.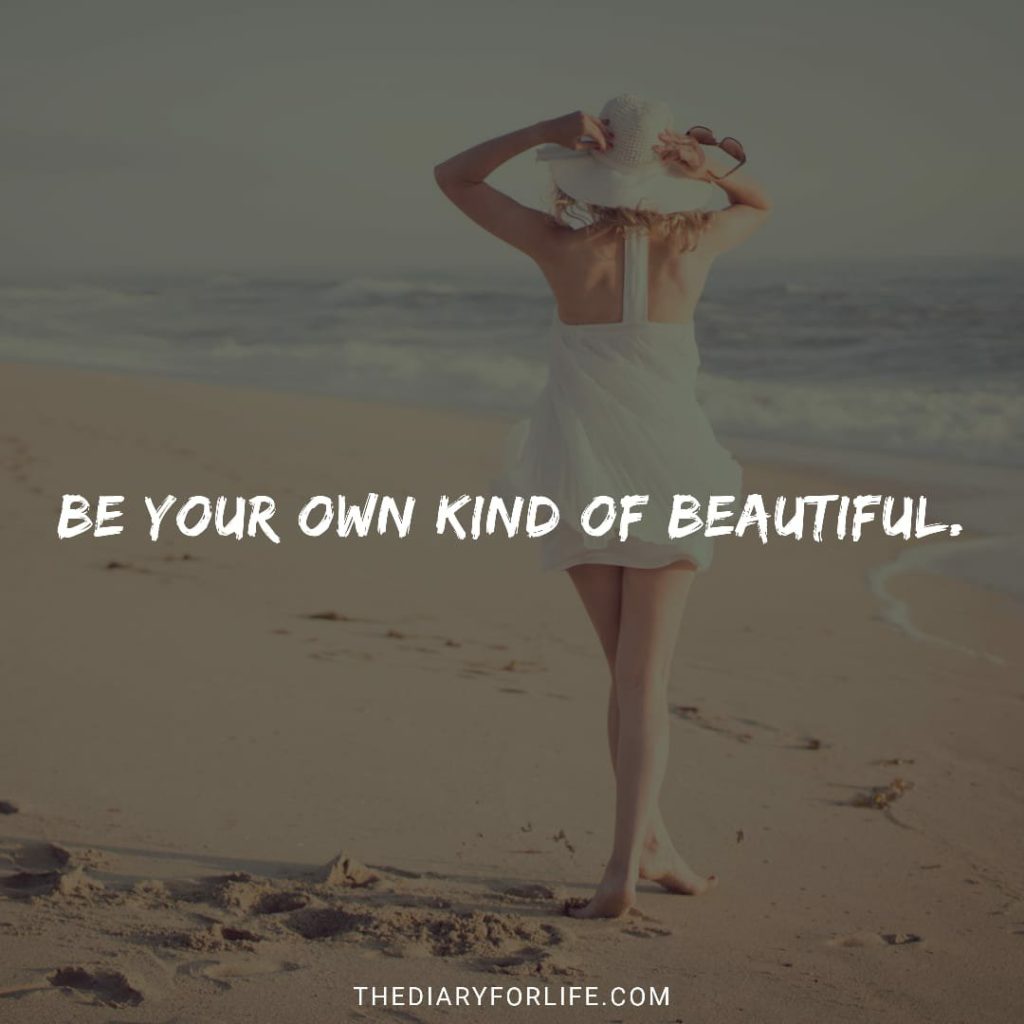 The good girl quotes With Images
And one day she discovered that she was fierce and strong, and full of fire and that not even she could hold herself back because her passion burned brighter than her fears.

– Mark Anthony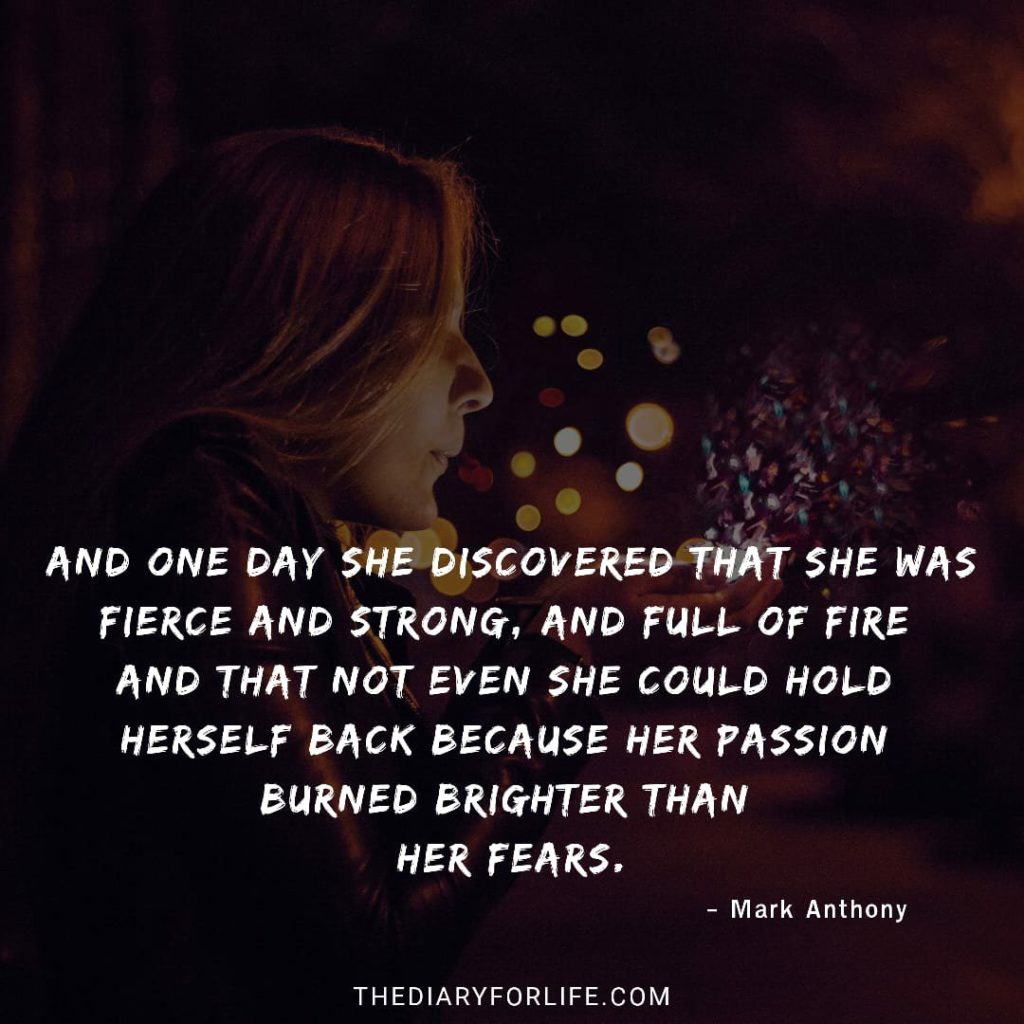 A girl should be two things: who and what she wants.

– Coco Chanel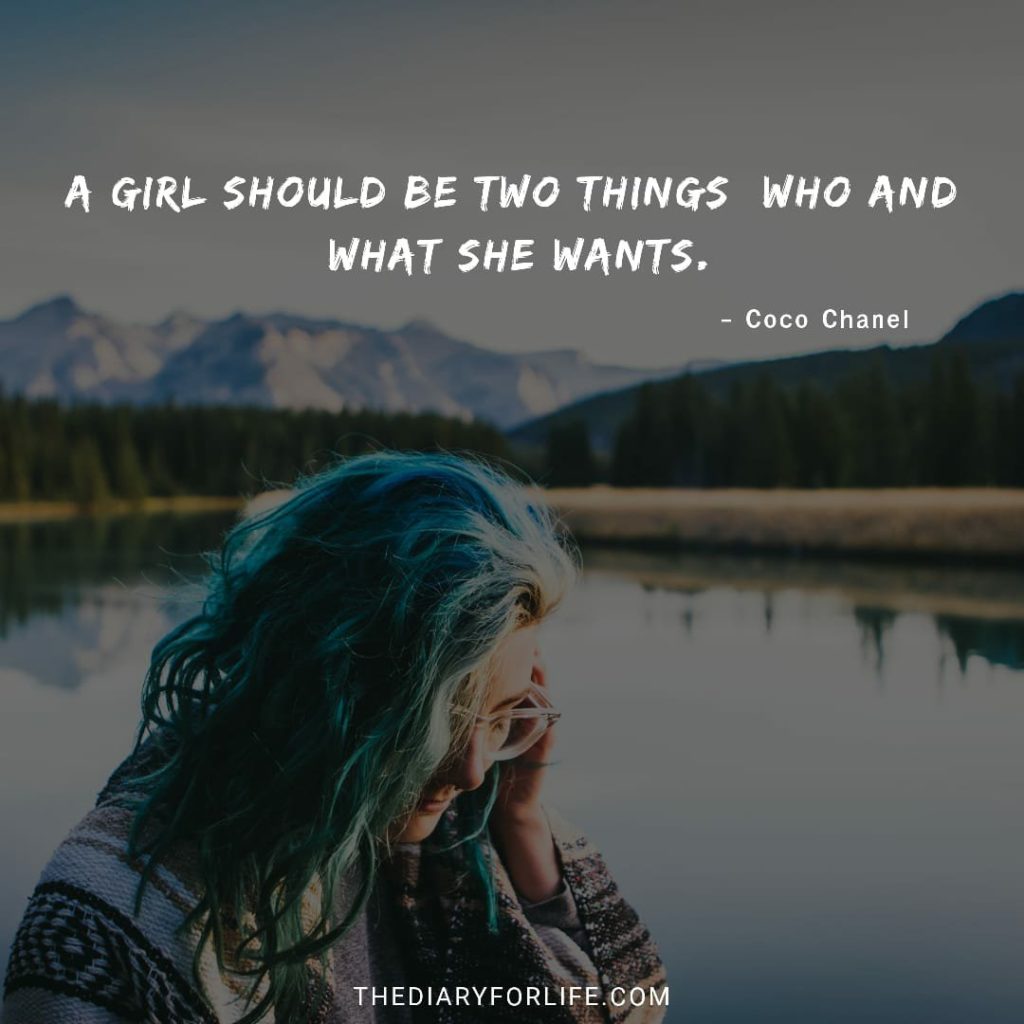 No one can make you feel inferior without your consent.

– Eleanor Roosevelt
Imperfections are beauty, madness is genius, and it's better to be absolutely ridiculous than absolutely boring.

– Marilyn Monroe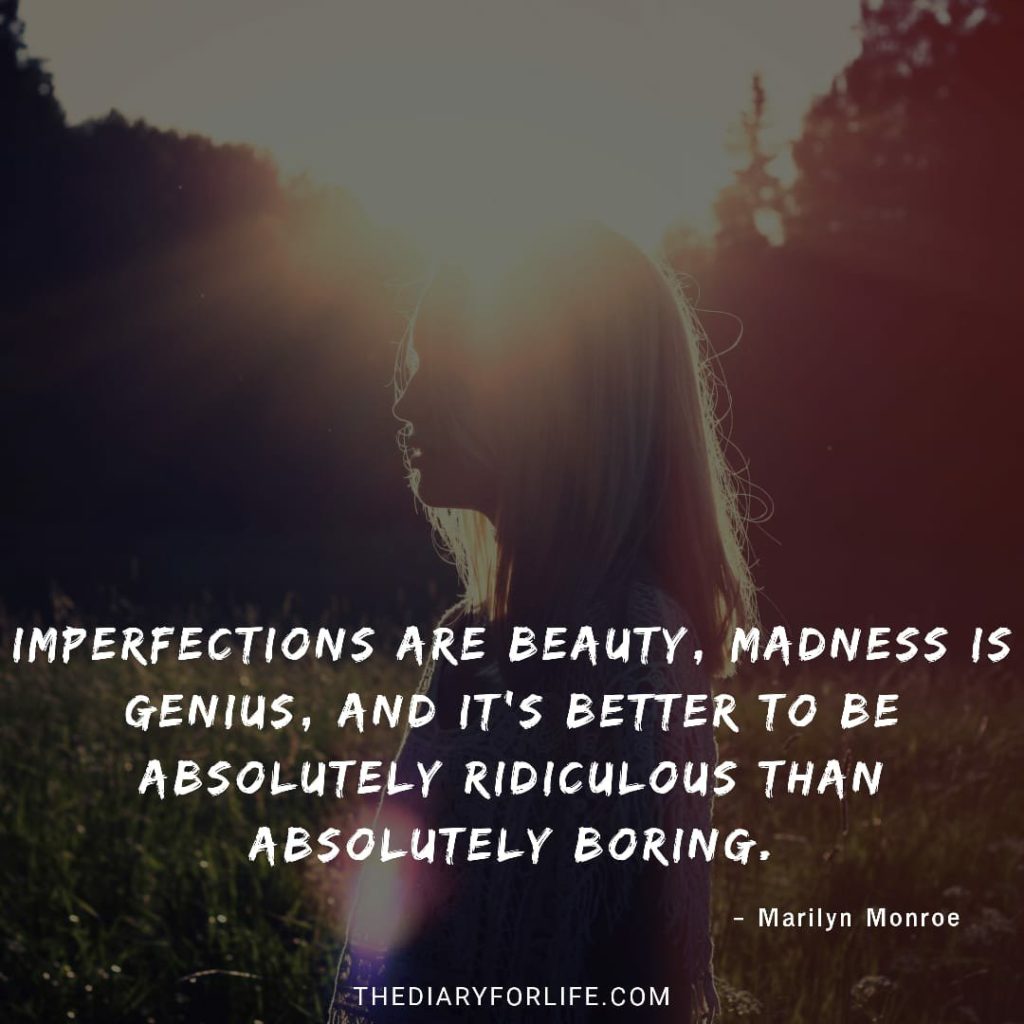 Be a first-rate version of yourself, not a second rate version of someone else.

– Judy Garland
Be that strong girl that everyone knew would make it through the worst, be that fearless girl, the one who would dare to do anything, be that independent girl who didn't need a man; be that girl who never backed down

– Taylor Swift
I'm a good girl because I really believe in love, integrity, and respect.

– Katy Perry
Because I'm a good girl, I tend to fall for the bad boy persona, and it ends up biting me in the butt. They end up not knowing how to treat me, and I end up completely devastated.

– Camila Cabello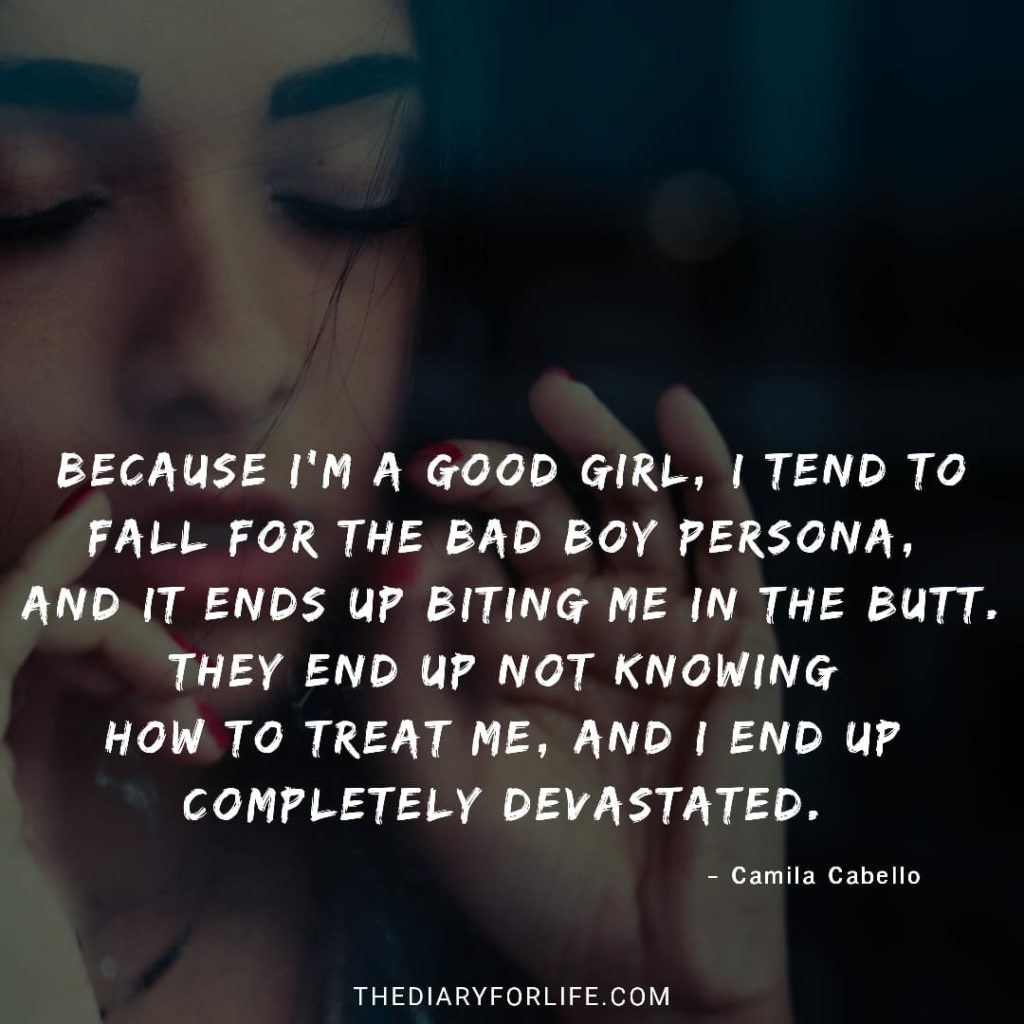 I never said I was a 'good girl.' I'm not a bad girl.

– Kelly Clarkson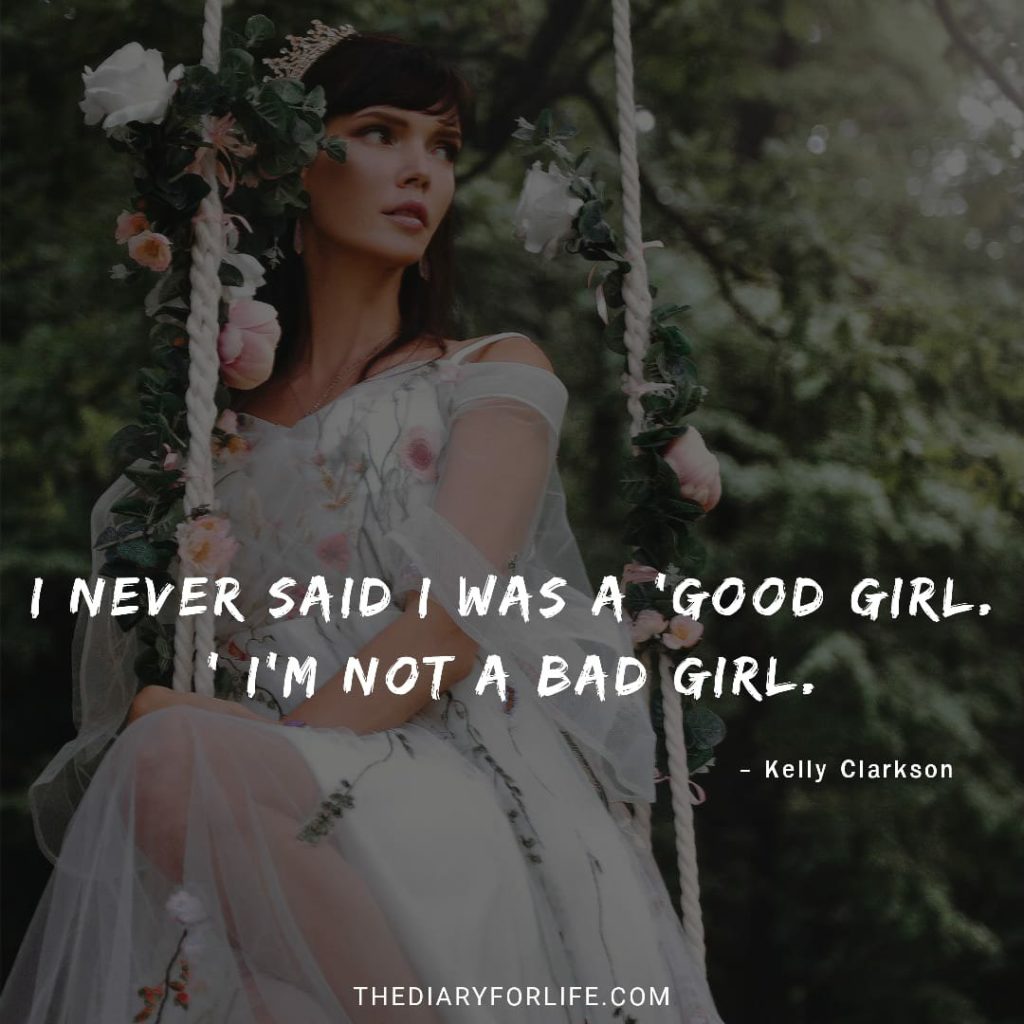 Quotes About Being A Good Girl
Learn to admire someone else's beauty without questioning your own.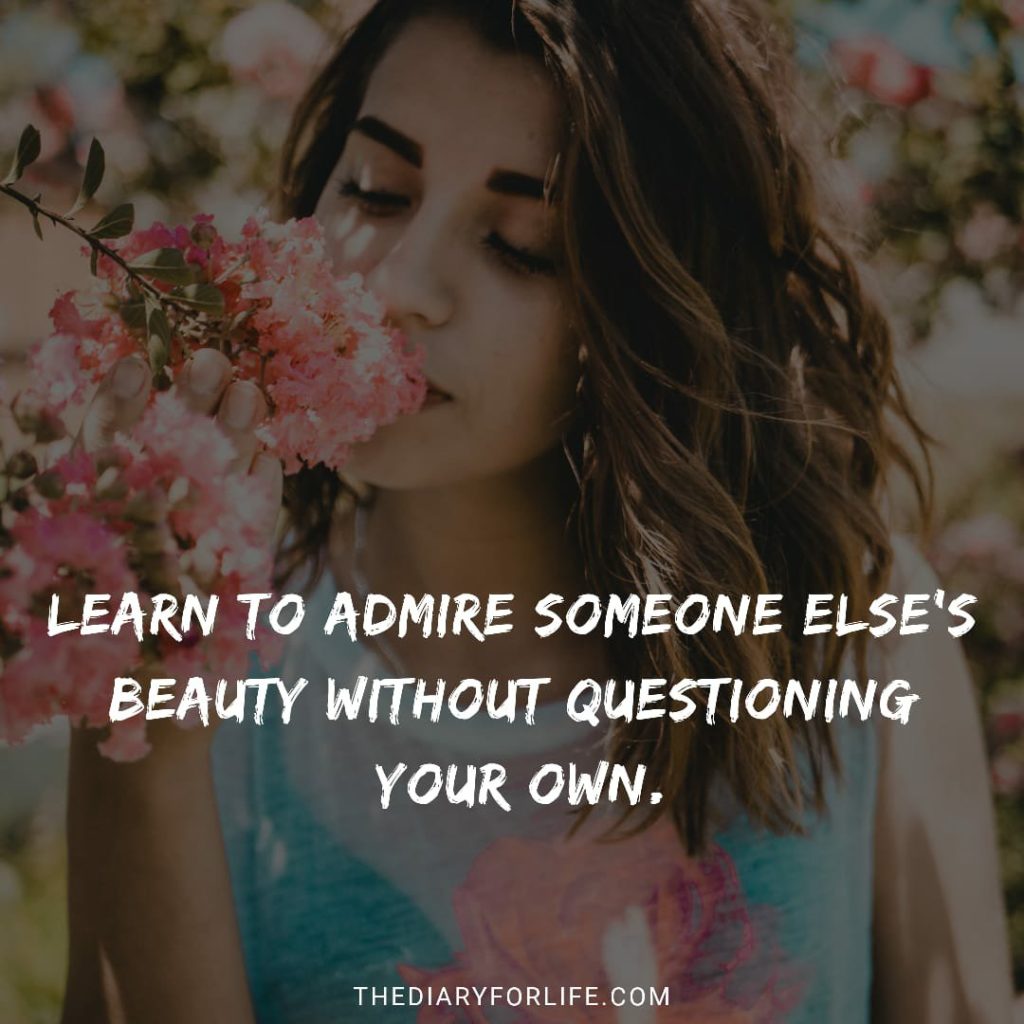 You are strong, you are beautiful and you are enough.
I can't think of any better representation of beauty than someone who is unafraid to be herself.

– Emma Stone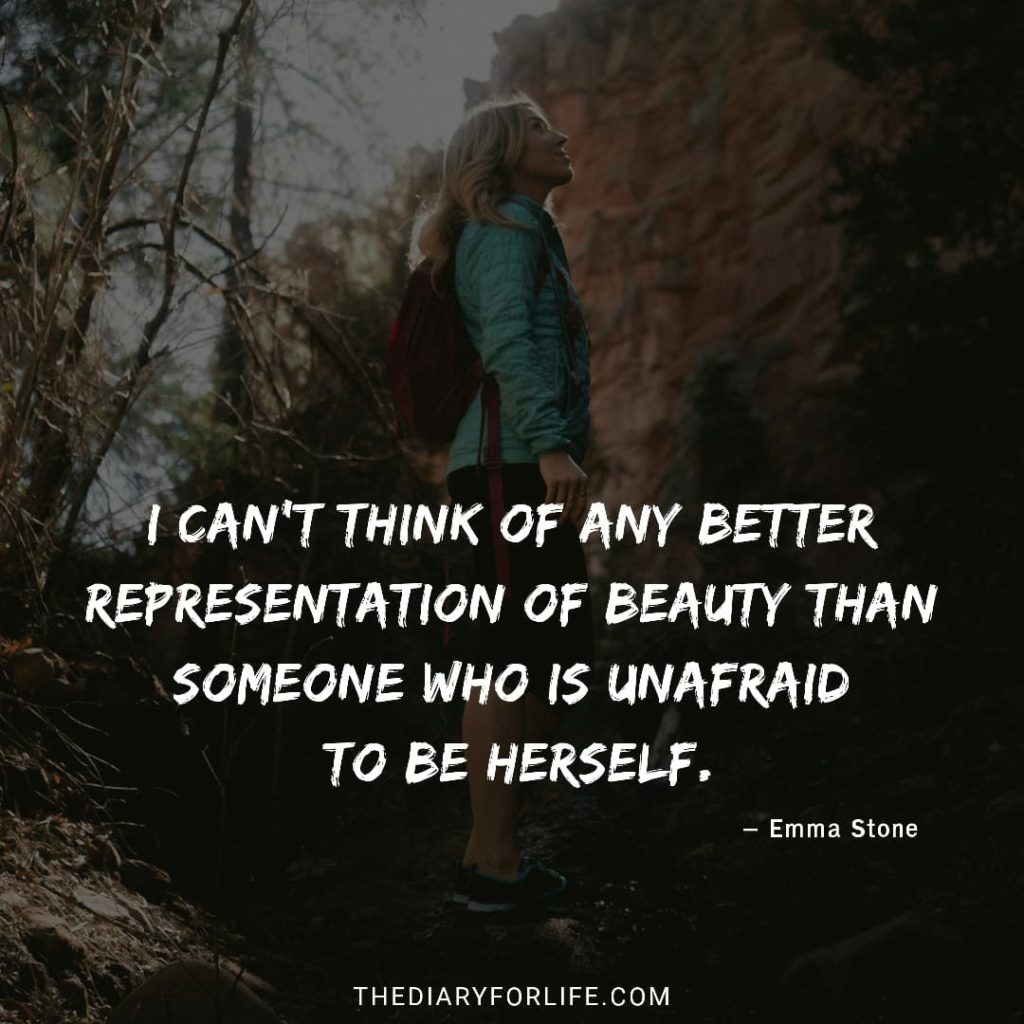 No matter how plain a woman may be, if truth and honesty are written across her face, she will be beautiful.

– Eleanor Roosevelt
Happiness and confidence are the prettiest things you can wear.

– Taylor Swift
Beauty begins the moment you decide to be yourself.

– Coco Chanel
Feminism is for everybody.

– Bell Hooks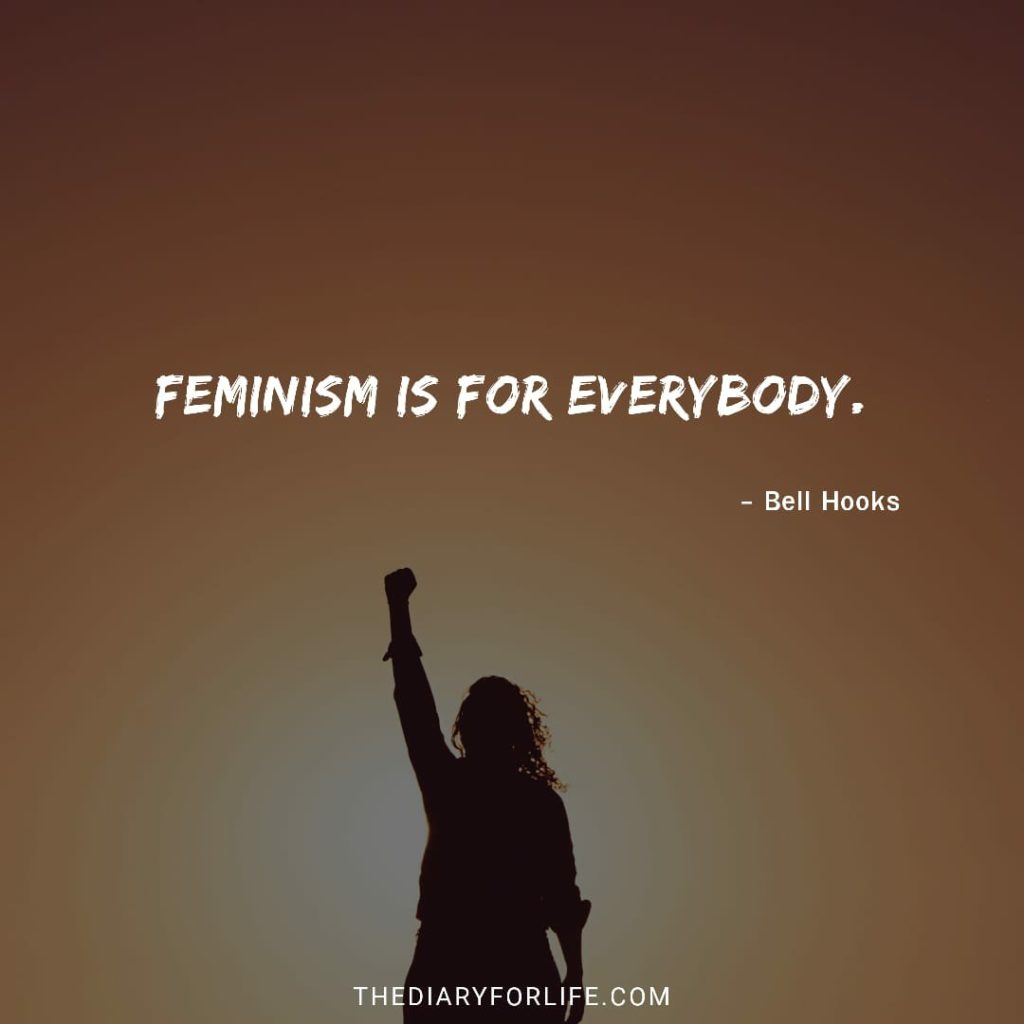 Nobody will give you the power, you have to take it.
She's whiskey in a teacup.
Good Girl Quotes For Instagram Bio
You start feeling beautiful the moment you decide to be yourself.
By the way, I'm wearing the smile you gave me.
Don't wait for any season to be kind.
Before I belong to any place or person, I deeply belong to myself.
Inner beauty needs no makeup.
Happy girls are the prettiest.
I am quite simple like quantum physics.
Sweet as sugar hard as ice. Hurt me once, I'll kill you twice.
I am as good as you treat me.
The way I see it, if you want the rainbow, you gotta put up with the rain!

– Dolly Parton
Well behaved women rarely make history.
Fight like a girl
More Good Girl Quotes And Sayings
I don't want anyone to save me. I want someone to stand by my side and I'll save myself.
Fearlessness is like a muscle. I know from my own life that the more I exercise it the more natural it becomes to not let my fears run me.

– Arianna Huffington
Good girls go to heaven, bad girls go everywhere.

– Mae West
The thing women have yet to learn is nobody gives you power. You just take it.

– Roseanne Barr
We do not need magic to transform our world. We carry all of the power we need inside ourselves already.

– J.K. Rowling
Just because you are blind, and unable to see my beauty doesn't mean it does not exist.

– Margaret Cho
To all the little girls who are watching, never doubt that you are valuable and powerful and deserving of every chance and opportunity in the world to pursue and achieve your own dreams.

– Hillary Clinton
You could certainly say that I've never underestimated myself. There's nothing wrong with being ambitious.

– Angela Merkel
Above all, be the heroine of your life, not the victim.

– Nora Ephron
Feminism isn't about making women strong. Women are already strong. It's about changing the way the world perceives that strength.

– G.D. Anderson
Bottom Line
At last, everyone will judge you as a girl. And not everyone will love you the way you loved them. Getting judged by others is not in your hands but as a girl, it is your duty to keep yourself good and happy. No matter what they know you for.
If you found these good girl quotes meaningful then please share these quotes with your friends and family. Also, let us know which one is your favourite in the comments below
Also read: 25 Heart Touching Beautiful Girl Quotes