There must be no criteria to define what type of love is best. Every kind of love is beautiful as long as it is pure and real. Every human being is unique, and so is the ability to love someone.
Don't be afraid to love. Let your love be limitless. Let your relationship be aesthetic. Read and share our collection of amazing aesthetic love quotes with your partner.
Here are the 70+ adorable aesthetic love quotes with images:
Aesthetic Love Quotes
You are my moon. Let me be your sky.
When everything falls apart, I want you to stay.
And I look into your eyes the way I look at stars.
Heaven is a place on earth with you.
Love is not what you say. Love is what you show.
The mutual effort is the most beautiful thing.
You are the feeling I can never replace.
Life is short. Let me be your someone forever.
All I need is someone who needs me.
You have no idea how blind a person can get when they are in love.
You can escape the world with me anytime you want.
I think the perfection of love is that it's not perfect.

– Taylor Swift
Aesthetic Quotes About Love
I am always tired but never of you.
How they treat you is more important than how much you love them.
The wound is the place where the Light enters you.

― Rumi
Yes, I overthink because I over-love.
There's something about you I can never replace.
You are my kind of addiction.
The best and most beautiful things in this world cannot be seen or even heard but must be felt with the heart.

– Helen Keller
And the moment I saw you, I knew that you are the one.
It's hard to stop falling for you.
I just want to be yours.
You deserve someone who doesn't give up on you.
Promise me you'll never give up on me.
I love loving you.
You are my favourite place to escape the world.
The very essence of romance is uncertainty.

– Oscar Wilde
I never believed in magic until I saw you smile.
Gravitation is not responsible for people falling in love.

– Albert Einstein
Love is a two-way street constantly under construction.

– Carroll Bryant
Love Quotes Aesthetic
Spoil her with your time.
She's a mess in perfect skin.
Let's liberate our souls because all we have is now.
You'll always have a part of me.
The giving of love is an education in itself.

– Eleanor Roosevelt
I hope you miss me like I miss you.
I Crown you, the queen of my world.
I still remember how our first conversation started.
Love is the only force capable of transforming an enemy into a friend.

– Martin Luther King, Jr.
Love is not about finding the perfect person. It is about seeing an imperfect person perfectly.
The course of true love never did run smooth.

– William Shakespeare
Sometimes, he thought, real love, is silent as well as blind.

– Stephen King
Aesthetic Love Quotes With Images
Never stop showing that you love me.
I love you, endlessly.
Darling, I see heaven in your eyes.
Come, let's teach each other "what is love?"
We got that good love.
Seven billion people in the world, but I want you.
Broken boy meets a broken girl.
I love you more when you call me yours.
I'll keep giving you all of me until there's nothing left.
You filled colors in my sky.
I want to grow old with you.
Also read: 100+ Aesthetic Captions For Instagram Posts [Unique & Creative]
Aesthetic Sad Love Quotes
At least we are under the same sky.
Feelings never fade, expectations do.
We are not who we used to be.
You were my cup of tea but now I drink whisky.
But the ending is the same every damm time.
Remember: stop choosing who isn't choosing you.
I want those years back.
I am not feeling alright, and I can't change this feeling.
I feel you in sad songs, sunsets, stars, and all the little things.
Self Love heals what others break.
I hate that I love you.
It hurts, but I know how to hide it.
Time always reveals what you mean to someone.
I want you to want me too.
You can't imagine the pain of those who are in love but are not loved in return.
For some of us, dreams can become nightmares.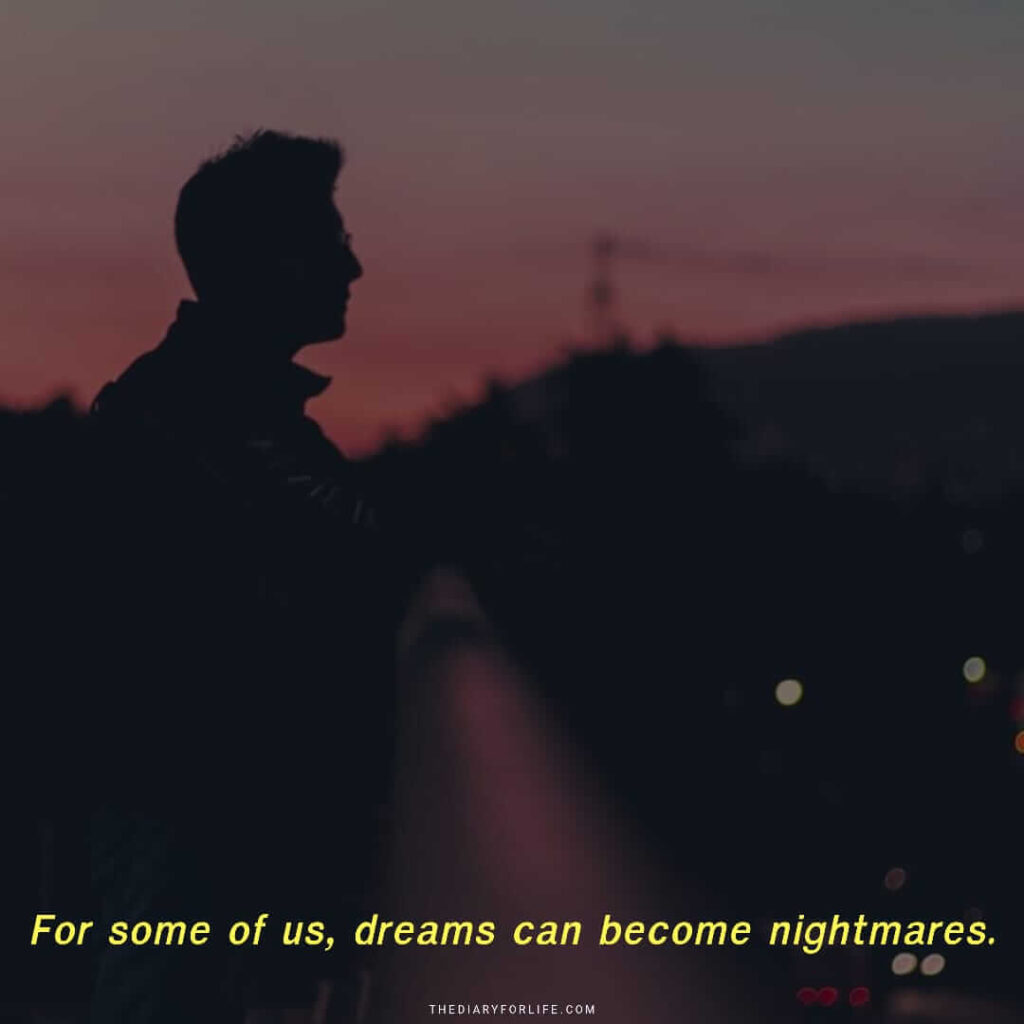 Isn't it hard to stay with the memories and not with the person?
Not all smiles are happy.
Don't follow me. I am lost too.
You left like I was never a reason to stay.
Some truths change with time.
What is the most romantic quote ever?
I knew the second I met you that there was something about you I needed. Turns out it wasn't something about you at all. It was just you.

— Beautiful Disaster by Jamie McGuire
Our love is like the wind. I can't see it, but I can feel it

– Dirty Dancing
There is never a time or place for true love. It happens accidentally, in a heartbeat, in a single flashing, throbbing moment.

— The Truth About Forever by Sarah Dessen
But you've slipped under my skin, invaded my blood and seized my heart.

— Poison Study by Maria V. Snyder
What is love in single line?
From my perspective, in one line, love is giving your affection, time, care and everything to someone without expecting anything in return.
Bottom Line
The feeling of love, lovers and the word "love" itself are aesthetic, and you should never miss any chance to express your love to your significant other.
Share these aesthetic love quotes with your partner to keep your love young, wild and aesthetic.
Also read: 60+ You Are Amazing Quotes To Empower Your Loved Ones