Money is valuable. We can't live without money in this world. Money buys us the basic necessities of life; it is a conduit to luxury.
Money makes things valuable, but as they say, some things are priceless!
Relationships, love, talent, health, friendships, morals, and respect are priceless bonds. Feelings and virtues are not controlled by money.
Today, the world is invested in hogging for money, impassioned with greed.
Here are some meaningful money is not everything quotes that will give you a positive perspective on the role of money in life.
Meaningful Money Is Not Everything Quotes
Life is not purchased; it's a gift.
You can be rich with money, but to be wealthy, you need all the things that money can't buy.
You might not be happy without money, but there's no guarantee you will be happy with it.
Money can buy you the tickets, but the journey is something you earn.
Once you outgrow earning money, you realize there's so much left to earn.
Always remember that the richest man is more envied than loved.
Expensive books are worthless without having the knowledge to understand them.
Money can buy leisure, but not calmness.
Being rich is a practical choice, but being happy is an intelligent choice.
Best Quotes On Money Is Not Everything
These money is not everything quotes tell you that money does not matter in life, but money is not trash. It is practical to grow your finances and become more financially strong.
But, it is important to grow your relationships, happiness, and contentment in life. Sacrificing your precious possessions for materialistic joy is neither a practical nor a profitable move.
Money is the by-product of success, not the other way round.
Earning lots of money at the cost of losing something priceless is making us poorer day by day.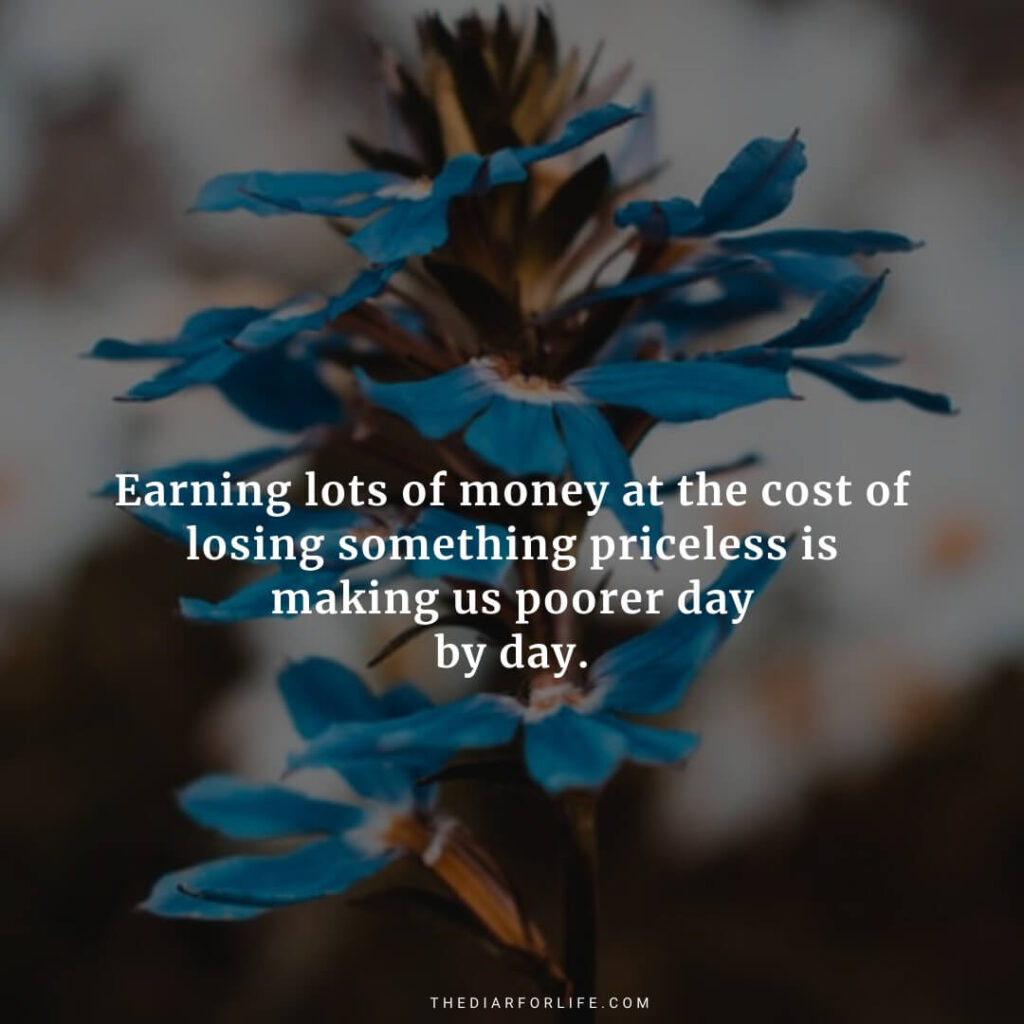 Money insures your life, but it can never keep life safe.
No ROI is a profitable reward if you have to invest your entire life to earn money.
Money is powerful, but don't let it rule you.
Owning something wealthy is not rich. Owning something you want is.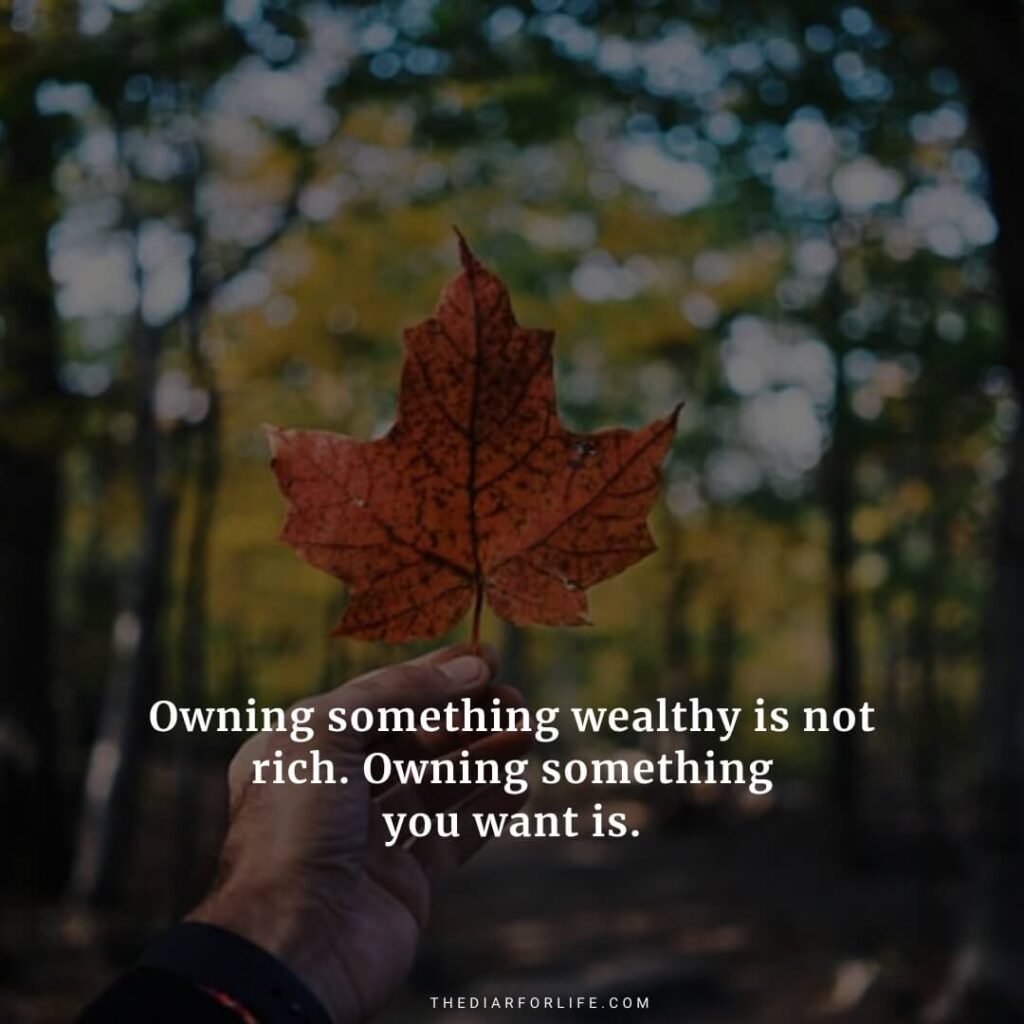 Don't serve money. Let it serve you.
If you want to see the money grow, share it.
Money's power also comes with a lingering fear of a heavy loss.
Money Is Not Everything Quotes With Images
People equate money with wealth. It is not the case. Your happiness comes with wealth, and money is a small part of the wealth you make.
Having strong relationships, a loving family, reliable friends and humanity in one's heart is what wealth looks like.
Money can buy you fancy stuff, but when something is as priceless as life, love, and happiness, even money can't buy it.
True wealth does not stay in pockets and rests in lockers. It dwells inside the heart and the mind.
Today looking rich is more important than becoming rich.
Money buys us pretence like luxury & cosmetics, but it cannot sell contentment and beauty.
Chasing money often makes people lose their hearts.
Money can be essential to stay alive, but to live, money offers no value.
Money has made everyone unhappy. The rich fear losing it while the poor dismay is not having it.
Being poor is just a choice, especially if you believe that money is the only means to become rich.
Rags to riches are the stories that tell us that money can't buy dreams, hopes, aspirations, and success.
Losing time for money is just like losing wealth to become rich.
Quotes On Money Is Not Everything In Life
Life can be tough without money. Having no money can be a source of grave misery for someone. But even with having all the money in the world, the misery does not stop, and it comes in different forms.
The struggle to make ends meet turns into an endeavour to protect the money you have earned with your blood and soul.
Loss turns into fear. A rational person understands the value of money but also knows the ramifications of over-valuing money in life.
People believe money can buy happiness, but forget blessings can kiss you with good fortune.
Buying money for losing something priceless is the worst deal ever.
You need to be conscious of the money but not at the cost of your conscience.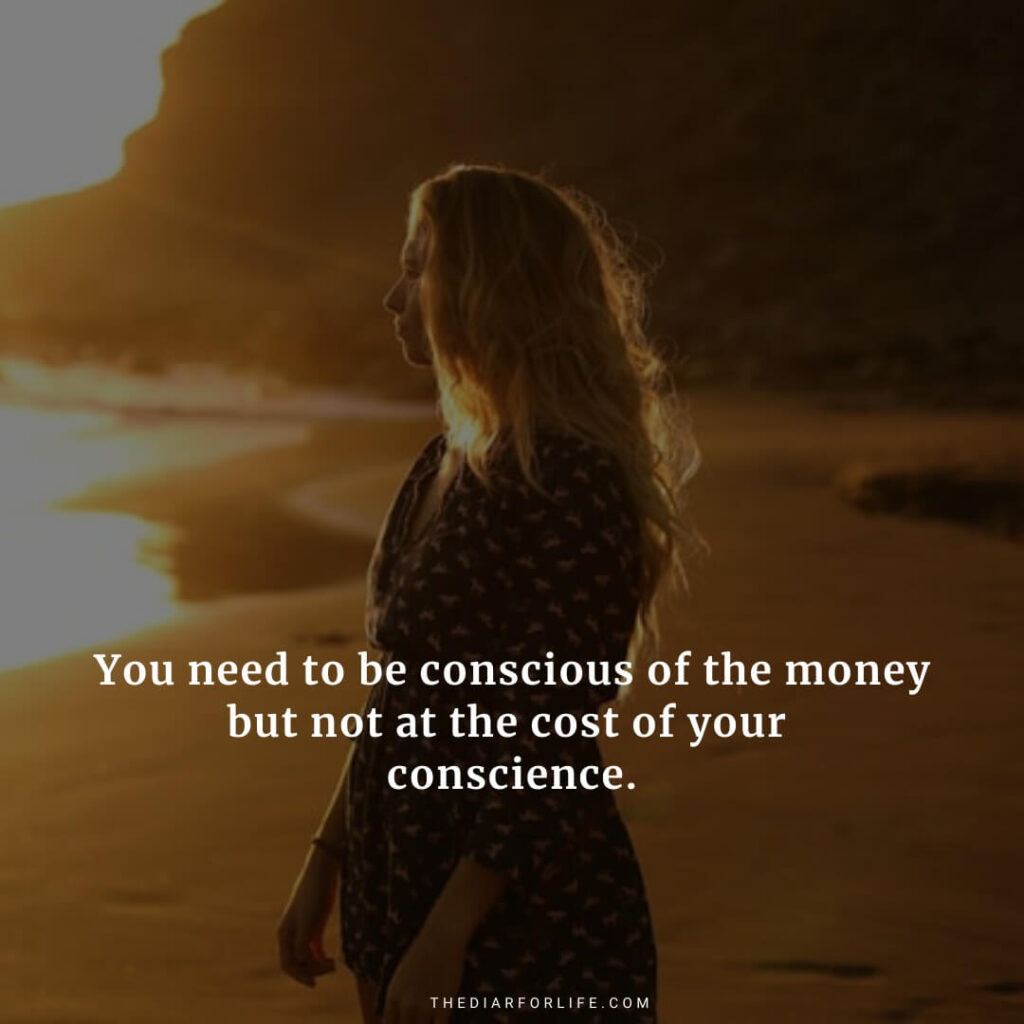 Live life, laugh, and spread happiness; gaining and giving money isn't everything.
Money doesn't buy you love in relationships. It is only needed in a relationship when all love is lost.
Having money brings fear of loss. Having no money brings grave misery. In no way it brings happiness and contentment.
You need money in life to buy things that make you happy, but again the choice to be happy is always yours.
If you don't feel happy from the inside, no materialistic possession will bring happiness to your life.
Money can buy medicines, but health is a gift you have to work for.
Money Is Not Everything In Life Quotes
The business makes money, and building relationships is crucial for the success of any business. Relationships are built with trust, understanding, love, and support.
Hence, to make money, you need investment or priceless relationships and love. This tells us a lot about the reality of the world. When even money can't buy the relationships you need to make your business grow, why make it the ruler of your life.
Understanding that money is not the only means to success is a crucial lesson one needs to learn.
The world is unhappy because some people have more money than they need while others have no money for even their needs.
Even the fanciest bed in the world can not promise you a goodnight's sleep; beds can be sold, sleep is priceless.
The money supports you to become successful, but it is not a determinant of success. You can have all the money in the world and still be a failure in life. So, practice and preach happiness.
Money is like the sea. Even with gallons of water, it can never quench a thirst.
Having money but not knowing how and on whom to spend it is the biggest miseries of life.
Don't just spend your life making money, have some time enjoying it too.
Happiness is not sold in the stock market. It is kept in the locker of your heart.
When people spend themselves making a living, they forget they have a life to live.
Money can buy you a beautiful cage, but to live in the cage or with freedom is ultimately your choice.
Best Money Is Not Everything Quotes
We all are running a rat race to make the most money of all. Looking at the pictures of our favourite celebrity and idol on their Instagram wants us to dream of living the same lavish life.
We forget about the sacrifices and hard work that goes into making ourselves that successful. Also, measuring success with money is not a smart move.
Losing priceless relationships, life, happiness, peace, morals, respect and dreams to make some currency is definitely not an intelligent choice; even the most discerning investors will agree on this.
If you think only your salary can make you rich, you are already very poor.
Money is not everything; it is something. It is not a source of power, but it has effects. It does not have any value, but it's valuable.
In the bank of life, you trade with love and not currency.
Money does not change people, but it surely unmasks a few.
A successful business is not built with huge money. It is built to create more opportunities for everyone to make enough money.
A true lover is not impressed by your wealth, for it knows true love is priceless.
Success comes through resilience, perseverance, and experience; money is just not enough to pay for success.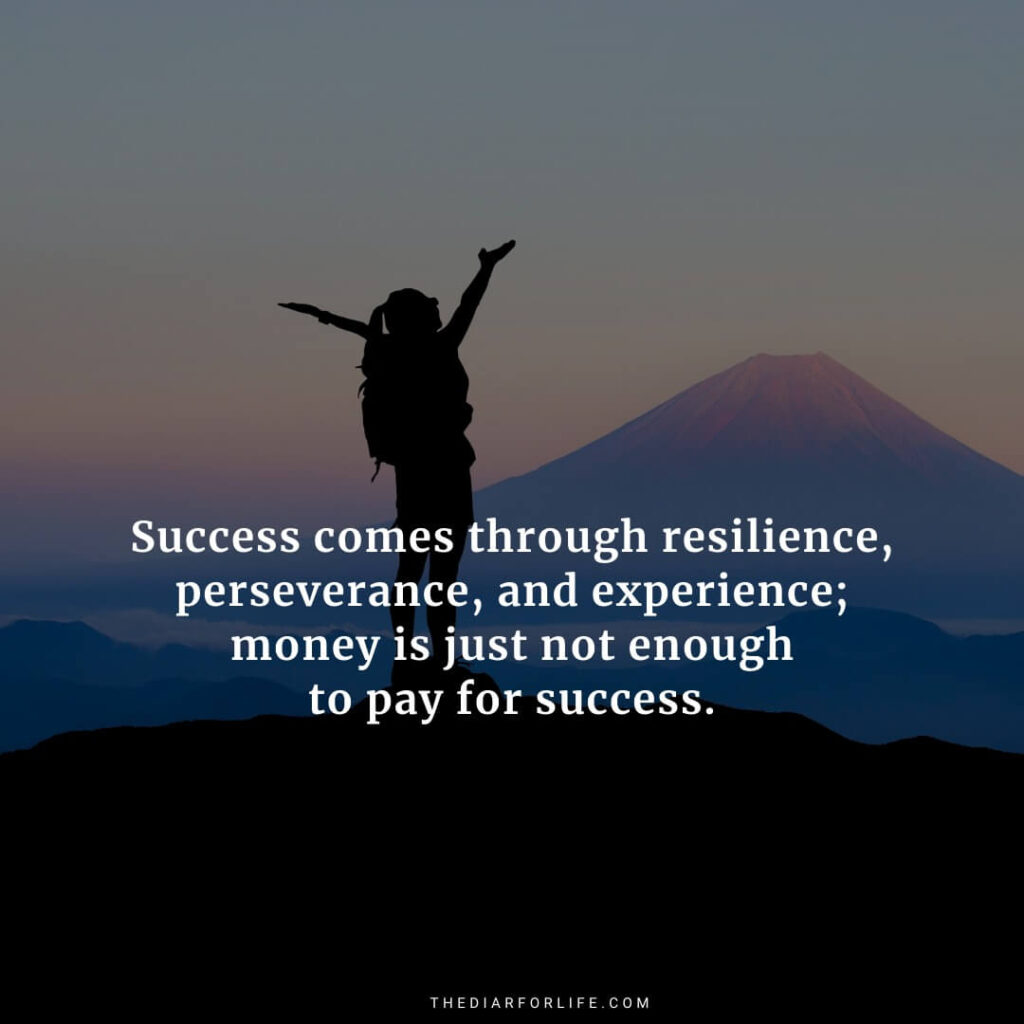 Entering into a relationship with money is like trusting a cheater. You just don't know for how long will it stay.
The ideal image of life has money in the background and not as the point of focus.
The Bottom Line
Remember to detach from the greed for money because it can consume you. And what's the purpose of having so much money when there is no you to enjoy it. Think over it!
Share these money is not everything quotes with your loved ones to help them see the money with the right perspective.
Also read: 40+ Inspirational Quotes About Doing The Right Thing