'Things Are Never Quite As Scary When You've Got A Best Friend'… Calvin and Hobbes
With barely 7 good eggs in my friendship basket, I have come to realize those good friends are truly hard to come by. The goofy gal, the drama queen, the know-it-all, the parent, the ghost, the shopaholic, the foodie… each is unique, and each adds a different spice to your life.
But there are times when the times are not in favor of your pals, and you need to step up and give them the boost to take the stuff in their stride with confidence and positivity. And what better way to lend your support than with positive affirmations for friends.
Positive Affirmations For Friends
Here are some great affirmations to start with…
A friend Like you is hard to find.
Your presence makes me instantly happy.
You are closer to your goals than you think.
I'm here to listen… not to judge.
I found my twin soul in you.
It's ok to rant… Given the situation, I would have done the same.
How you handle your struggles makes you so much more respectable.
Your story inspires us all.
If sunshine was animate, it would be You!
Thank you for fueling my motivation.
My friends make time for me.
I trust my friends and my friends trust me.
My friends are the best.
I manifest the best friends.
I am so grateful that you are my friend.
Why Do Friends Need Affirmations?
'Friends pick us up when we fall down, and if they can't pick us up, they lie down and listen for a while'… Calvin and Hobbes
In its simplest definition, Positive Affirmations are micro-doses of optimism that are aimed at mending broken confidence, hope, feelings, and inadequacies in individuals who may be experiencing difficult situations in their lives.
When you see your friend going through the deeper end of things, these mini phrases constructed with carefully chosen words can redirect their focus on strictly positive outcomes in otherwise challenging situations.
Try these affirmations:
You are so easy to Love
You are more than a friend… You are my Family
I can be fearlessly 'Me' with you
You know me better than anyone else
I will always keep your secrets just like you keep mine
'Life' is always exciting with you
I believe in You
Thank You for keeping the Child in Me Alive
I can trust you with eyes closed
You are exactly where you need to be in your journey
Benefits Of Positive Affirmations For Friends
Here is a concise list of other benefits that positive affirmations for friends can bring about.
The Best Remedy to Imposter Syndrome
If you have friends in your circle that are ridden with self-doubt, never accept appreciation for their achievements or constantly berate their own credibility… they may be silently suffering from imposter syndrome.
This is a psychological condition where a person gets hardwired to believe that their achievements are owed to external factors and is not an outcome of their own ability and hard work.
This eventually results in a near-permanent feeling of inadequacy, leading to chronic anxiety, stress, compromised productivity and depression.
Daily doses of positive affirmations in such cases can reinstate faith and confidence in your friends to recognize their capabilities and value their achievements.
PTSD Healing Touch
If you have friends in your group that display self-destructive behaviour, go through endless phases of social isolation or are hyper-vigilant, easily agitated, irritable or even hostile under the slightest instigation, they may be suffering from post-traumatic stress disorder (PTSD).
PTSD is a result of extremely distressing situations experienced by individuals in the recent past or way in their childhood.
Being comforting and reassuring in nature, Positive affirmations for friends can ease PTSD symptoms when applied on a daily basis.
Reshape Core Beliefs
Core beliefs play an impactful role in shaping thought patterns of individuals towards themselves, their surroundings and practically everything in and around their existence.
Therefore, it is important that Core beliefs are essentially positive and constructive. If you have friends that have shown negative, self-destructive and self-limiting Core beliefs, positive affirmations can break the chain of automatic negative thoughts.
Self-Improvement Motivation
That friend in your group who is always planning to lose weight but never starts her routine; that friend that perpetually speaks about quitting smoking but never does; that friend that always wants to start saving but is found splurging on non-essentials every weekend.
If your pal has been struggling with self-improvement for a while, use positive affirmations for friends every day for a fortnight, and see the difference.
Relieving Pregnancy / Post-Partum / Health Recovery Stress
Pregnancy, delivery, recovery from severe health conditions etc., are often very stressful. In fact, more often than not, individuals are seen to suppress their emotions and suffer silently than speak up and get help.
If you have friends who may be going through these phases, uplifting affirmations can help them cope better with very positive outcomes.
A Necessary Push Towards Goal Achievement
Setting goals is easy but achieving them is often a challenge, and getting off track is always an easy possibility. Positive affirmations can, in this respect, be a motivating reminder to be calm, patient and kind with oneself while working hard and never giving up till the desired outcomes are achieved.
Verbal Talisman
We always want the best for our friends, but in reality, there's very little we can do about the uncertainties in life. Sending out your best wishes and prayers through Positive affirmations for friends can envelop the recipients in a snug protective aura at a subconscious level.
This goes a long way in helping them combat unnecessary stress arising out of excessive worrying about situations they cannot control.
How To Apply Positive Affirmations On Friends?
In all honesty, starting with affirmations for friends or people close to you can be a little awkward.
In fact, those that are not very used to receiving the same from you may not respond in a way that you may have expected.
This happens. So, the key is to never give up and be consistent with your efforts. Here are a few good ways you can start applying positive affirmations for friends.
Text and Forwards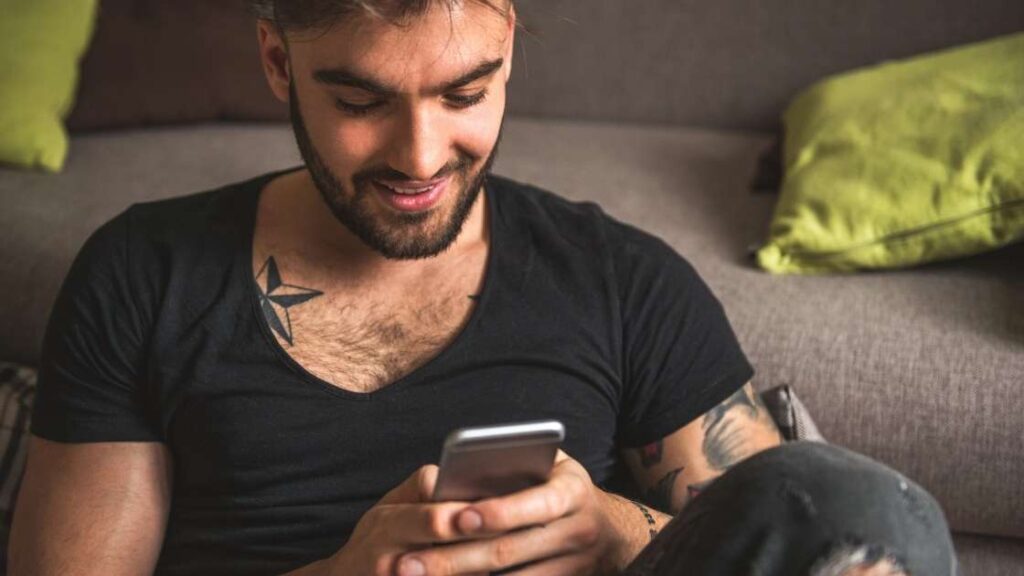 Sending short positive affirmations in a 'Good Morning' message often works well.
Pro Tip: Instead of messages that 'teach and preach', try sending affirmations for direct outcomes like:
Today will be a day full of smiles and surprises
Something nice is coming your way… Are you ready to receive it?
… etc.
Embed Affirmations in Conversations
Affirmations, when embedded in everyday conversations, sound genuine. Therefore, the receivers are more likely to embrace them rather than resist them.
To make affirmations in conversations sound as honest as you mean it, try and keep it short, apt and meaningful, like…
You are doing your best
You have no idea how inspiring you are
There is so much we can learn from you
Affirmation Gifts
This is one of the most thoughtful ways to help your friends get their daily dose of positivity without you having to step in every day.
Affirmation daily calendars, customized mugs, coasters, fridge magnets, daily planners, self-improvement books, subscriptions to self-healing apps etc., always generate happy responses.
Encourage Affirmation Activity
Journals, Painting, self-improvement worksheets, finding your Ikigai, encourage your friends to start and continue with affirmation activities that can help them understand and shape their core beliefs, thought patterns and actions more constructively.
Motivational Positive Affirmations For Men
Here are some motivational positive affirmations for friends.
You deserve more… You Deserve better.
You are so good at what you do.
I feel your Healing energy.
Even though you look tough, you are so soft and gentle inside.
I really appreciate your help and support.
I always learn something new from you.
You are doing your best… and that is good enough.
You have come a long way… you can go further.
The world needs to see your talents.
Sky is your limit.
While applying positive affirmations for friends, please remember…
You need to be consistent with affirmations
The phrases need to be real with genuine feelings and concern embedded in it
Patience is a virtue… it may take a while to show results, but when it does, it is long term
Affirmations are not for tough times only. They can be applied anytime, anywhere, any day.
Friendship Positive Affirmations For Friends
Try Out These Positive Affirmations For Friends:
We have so many good years ahead of us
If See Yourself With my Eyes… You Will Know How Gorgeous You Are
This New Phase Will Be The Best Phase In Your Life
Crazy friends like you make life Fun
I always attract Great Friends!
My Friends are Smart, My Friends are Generous… My Friends are True
Thank You for Trusting me With Your Feelings
You are Loved, You are Valued, You are Desired
I am grateful for having an Awesome Friend like you in my Life
You are so focused… You can achieve anything you want!
You are such a fun friend.
You are such a supportive friend
You are such a kind friend.
I appreciate your friendship.
You are a wonderful friend.
Short Positive Affirmations For Men
Here's a little dose of positivity for you lovely friends…
Go For It! You can do it.
You light up my world.
Your smile is contagious.
You have done it before… you can do it now!
Any time spent with you is Quality time.
Thank You for Being my 3am Confidante.
Your Silly jokes are the perfect way to start the day.
Do you realize You are One in a Million?
You have an effortless sense of Style.
When I'm with you, Anxiety is only a 7 letter word.
Final Thoughts
'Animals are Not Conditional About Friendship. They Like You Just the Way you Are'… Calvin and Hobbes
Yes… true friends are those that like you just the way you are. However, true friends are also those that protect and prevent you from giving in to self-destructive and self-limiting beliefs / actions that can stunt your progress and prevent you from reaching your full potential.
Positive Affirmations for friends or anyone for that matter are powerful yet least invasive therapies that can scatter the clouds of mental distress and allow healing sunshine to reenter into one's conscious and subconscious environment.
Have you applied positive affirmations to your friends and dear ones before? We will love to know your views.
Also read: 50+ Most Powerful Positive Affirmations For Relationships & Love