There are several instincts where we start doubting all the good quotes ever said about the friendship. Every person might have felt the adversities of friendship more than its trueness and purity.
The relations that are much more valued are always rare and hard to find. If you find the one worth keeping, don't dare to lose it. Here are a few quotes about bad friends and karma that will surely relieve your pain:
Meaningful Quotes About Bad Friends And Karma
Bad friends are the ones who think of themselves before you.
So when you call someone a bad friend, it clear that the person is not thinking about you. When they think about themselves first, they become selfish, greedy, and evil to you. And when you yourself do the same, you are simply focusing on your well-being.
So is the bad friend really that bad? Or are you considering the person bad, just because he is not thinking about your well-being? Have you thought of yourself as a friend who is being bad to someone else?
Just with a simple introspection, you will be clear to yourself. If you are experiencing a badness in others, just understand their well-being and be fair to them and yourself too.
Friends are not bad. The business that they are doing in relation is.
Friends are good when they are thinking of mutual benefits. Once they start thinking of their benefits by means of friendship, we may refer to it as a business. Any relation created on this base is not long-lasting.
But, more than 90% of friendships begin with some personal benefits. Why would you be friends with a person who is of no use to you? Only kindergarten students will do this innocent thing.
The friendship that begins with a purpose could never be a selfless one.
The friendship that has not grown naturally is the one that is initiated on purpose. As soon as the purpose of your friendship gets fulfilled, your friendship will last.
The question is if you should call it a bad friendship? Well, if the purpose behind making someone friend is right, the friendship will be right and will last throughout. The purpose may die, but the friendship will still thrive on the righteous thing that you accomplished together.
The friendship that dies with the purpose was just a deal in the relationship. That won't be called a real friendship. And if it was not real, then what makes you think if it was good or bad?
When you rely on someone, the one who makes you independent is a bad friend.
Good friends, according to you, are the ones who stand for all your requests and needs. The one who ignores you is the one who you refer to as a bad one.
So, the bad one actually makes you independent and ends up showing the real face of the world to you.
Karma is not about others' actions. It is about your reaction.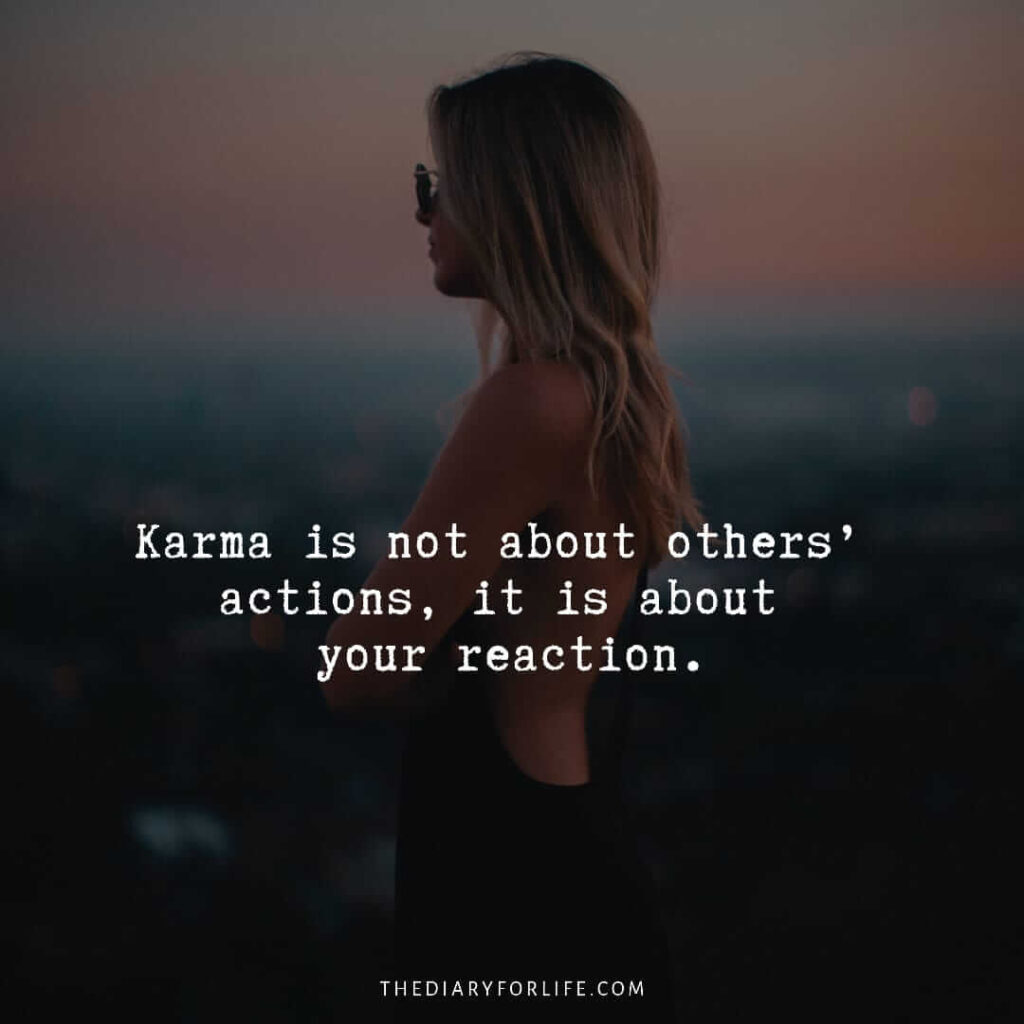 When we talk about Karma, we usually take it in another sense. Others' evil deeds, we suppose, are to be kept on Karma. And some people even curse that Karma will take care of the acts.
Usually, Karma is only about self. It is nothing else but the action. And our actions do have reactions. Karma is all about consequences.
Karma is not a spiritual thing. It is life's way of teaching things.
Another misunderstanding of Karma is that we feel Karma is a spiritual thing. Or to the extent, people also think that Karma is some sort of miraculous thing.
No, it is just the consequences. And Life teaches things in such a way only. It always slaps or credits with the Karma, which is with the consequences. So, all you have to take care of is our causes. Any cause is action. And action is Karma. Simple! Right?
Being a bad friend is not necessarily bad karma.
If your friend is doing some wrong thing, being a bad friend to him is not a bad, but indeed the good Karma.
For instance, If your friend asks you to do some wrong deeds, and you can refuse them politely. It is ridiculous to be a good friend at the cost of doing bad things and helping someone do the same.
When Karma hits, you are supposed to take it with gratitude.
When Karma hits you. Like, even if you think that another person is being bad with you. That is the Karma of you both. The other person will face his own Karma, and you will have to meet your own.
Whatever Karma shows you up, be prepared for it with gratitude. If you are suffering, you might have done something wrong. Be prepared and try to do the right thing at the right time.
People will use you. If you call them friends, they are bad ones.
There is not a single person around you who is with you for no reason. If you are spending time together, it is because you both are getting benefit from each other. It can be on the physical level or emotional level.
If either one is only benefitting and keeping the other one blindfold, then that's not a good relationship. Every person you come across will try to use you. If they are fooling you and you are considering them as a friend, they are bad friends.
A good friend is not always the right friend.
If your friends are good to you and teach you all the nonsense things, they are indeed the bad ones. Do you even know the real difference between good friends and bad friends? Good Karma and Bad Karma?
Do introspect yourself and then judge if your friends are really good or bad if they do good Karma or bad ones.
Popular Quotes About Karma And Bad Friends
I try to live with the idea that karma is a very real thing. So I put out what I want to get back.

– Megan Fox
As long as karma exists, the world changes. There will always be karma to be taken care of.

– Nina Hagen
Don't waste time on revenge. The people who hurt you will eventually face their own karma.

– Unknown
What goes around comes back around.

– Unknown
Karma has a surprising way of taking care of situations. All you have to do is to sit back and watch.

– Unknown
You are free to choose, but you are not free from the consequence of your choice.

– Unknown
How people treat you is their karma; how you react is yours.

Wayne Dyer
According to the karma of past actions, one's destiny unfolds, even though everyone wants to be so lucky.

– Sri Guru Grant Sahib
When you do something bad: it finds its way back to you later.
More Quotes On Bad Friends And Karma
To be of good quality, you have to excuse yourself from the presence of shallow and callow minded individuals.

― Michael Bassey Johnson
Even death is not to be feared by one who has lived wisely.

– Buddha
Sooner or later, everyone sits down to a banquet of consequences.

— Robert Louis Stevenson
Bad friends are like shadows: they follow you in the sun but leave you in the dark.
It's not worth to stay with people who try to kill your ambitions.
Karma is extremely efficient, if one is extremely patient.

― Efrat Cybulkiewicz
Bottom Line
At last, it is not your duty to label anyone as a bad friend or good friend. They might be right at their place. What you are, and what your actions are, will decide if you are a good friend to make others good enough, with just your inspiration and actions.
So , ask yourself first, are you a good friend to others? Are your Karmas righteous?
Also read: 40 Quotes About People Talking About You Behind Your Back