11 Heart Touching Quotes About Friendship:
"What does friendship mean?", asked Sudama.

"Where there exists a mean there is no friendship!" – replied Krishna.
The Relation that even God could not deny
Right from the age when even friendship was difficult to spell to the age when friendship was difficult to maintain, we all grow with a relation of friendship itself. All the stories, may they be factual or fictional, they have this relation mentioned in a very fantastical style.

There is surely some reason that even God could not deny this relation!

Here are some heart touching quotes about friendship that will make you relive your special moments:
A friend is the one who stays loyal to you when being loyal gets uncomfortable.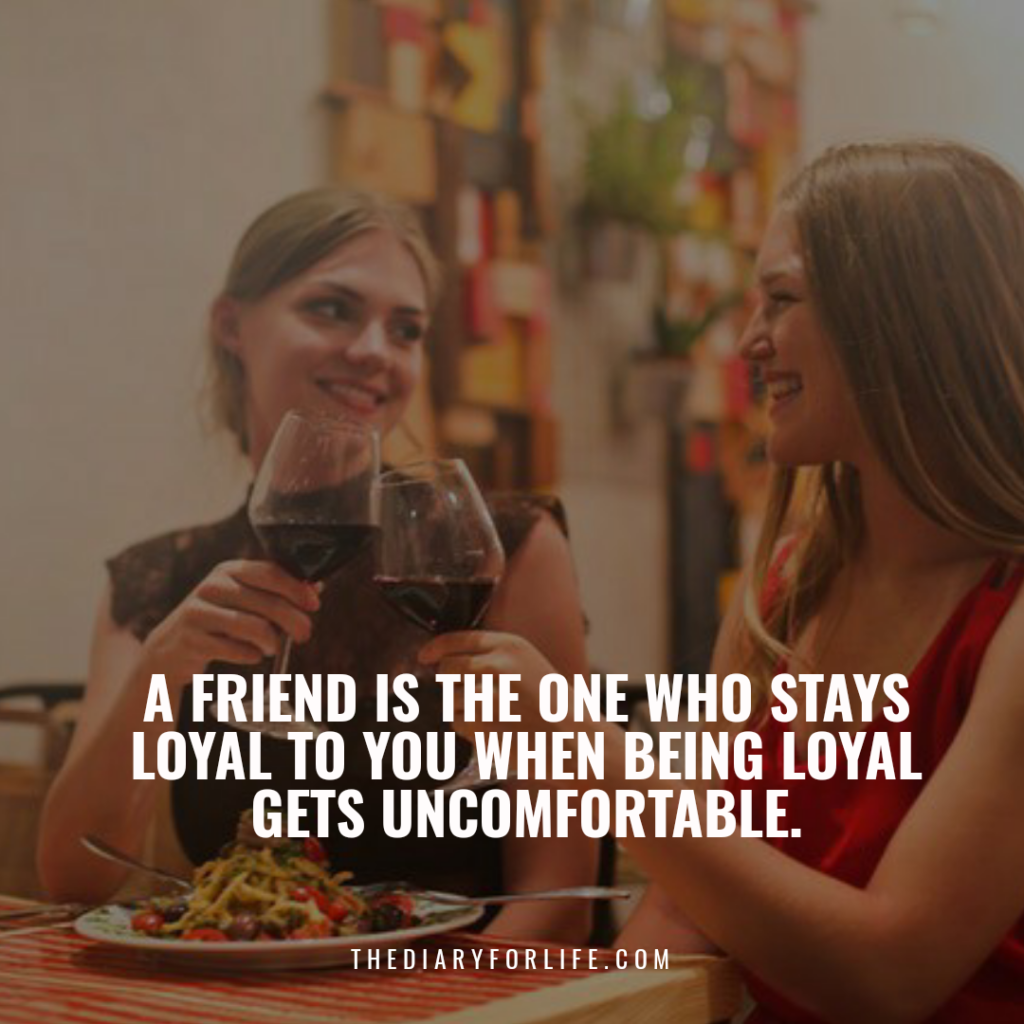 The one who supports us despite being wrong. The one who knows that by our side, he would get defamed. And still chooses to be by our side, is the one to keep for life.

Being a partner in crime is not a thing to fantasize about. It is a thing to know that someone is supporting you in a situation where the world would trash you.

A day without a friend is not counted as the one.
We can survive through a day without the sun but not the day without a friend. The person who adds memory to the day is a friend. The calendar may call it a day, but with friends, it becomes a memorable one.

Even a bright day appears dull when a friend is not in.
Friendship begins when you share your flaws and faults.

When you have the same flaws, you flaunt together better. When the darker secrets are shared the deepest friendship is witnessed.

The ear becomes comfortable to share the darker secrets when the eyes exclaim with the same excitement as yours!

Friendship is dissolving in one another and still being isolated.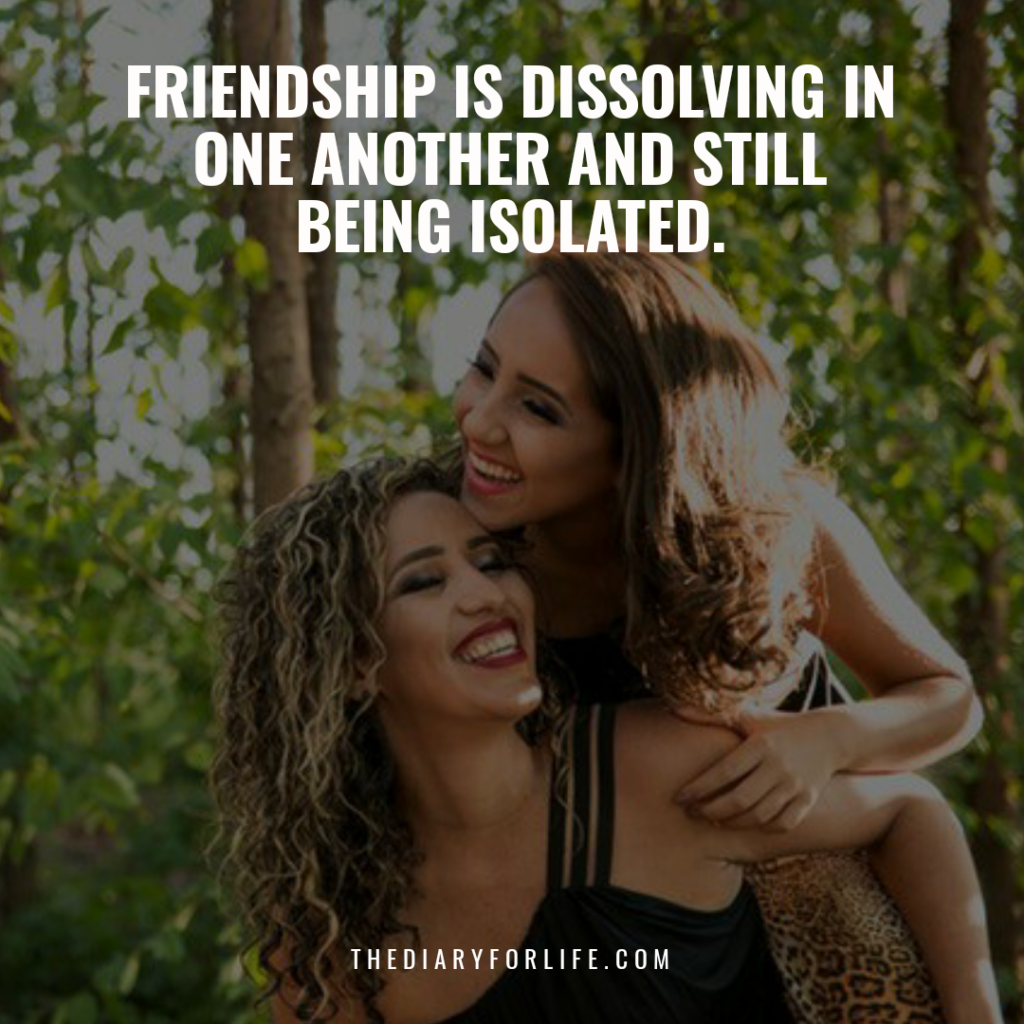 When you beings share the same interests, they excite at the level of frequency. Still the real is the friendship that showcases you as a bunch and as a single equally good.

You are as much of yourself when you are together.

Friends compliment each other when they are together and when they are not.

You complete each other when you are together. You represent each other when you are not together.

This is the sign that pictures a friendship just right.

Friendship gets stronger when discomfort between you becomes comfortable.

When there's nothing happening in life, still your relation gets happening, then its a sign of true friendship.

The relation blooms when you get comfortable with all the facets of it.

Real is the friend who never nudges you in your way, unless it's on the "hike"!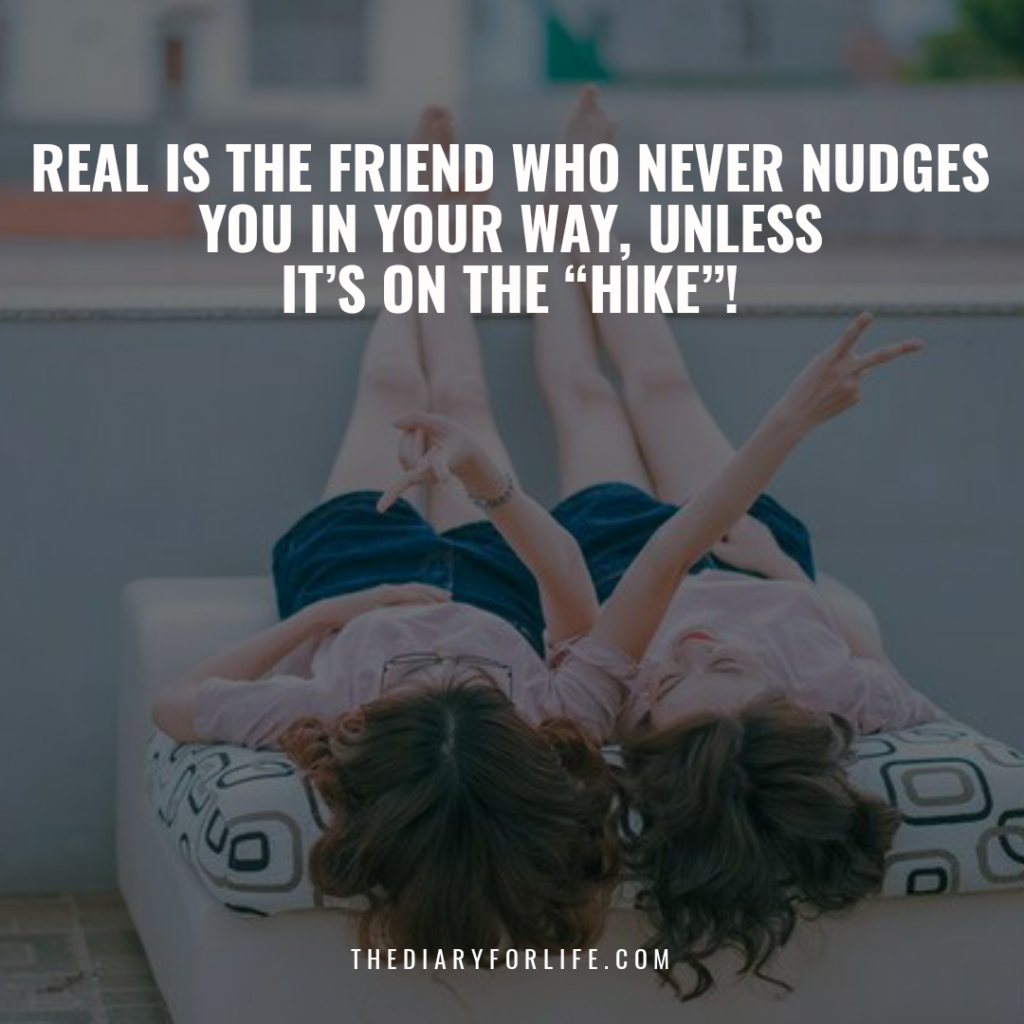 A true friend only supports you, no matter what and where. When you go down, a true friend will stay by you supporting you to get up.

A friend is one who nods when you nod but shooks where you are wrong.
Knocking you down is not a friend. Ushering you in the right direction is the real one. The one who knows you are wrong and knows what is right. But doesn't push you to do the right one. Instead makes you choose the right one by making you aware of the situation.
A true friend is the one who understands what we're not saying.
Good friends, good books, and a sleepy conscience: this is the ideal life.


Mark Twain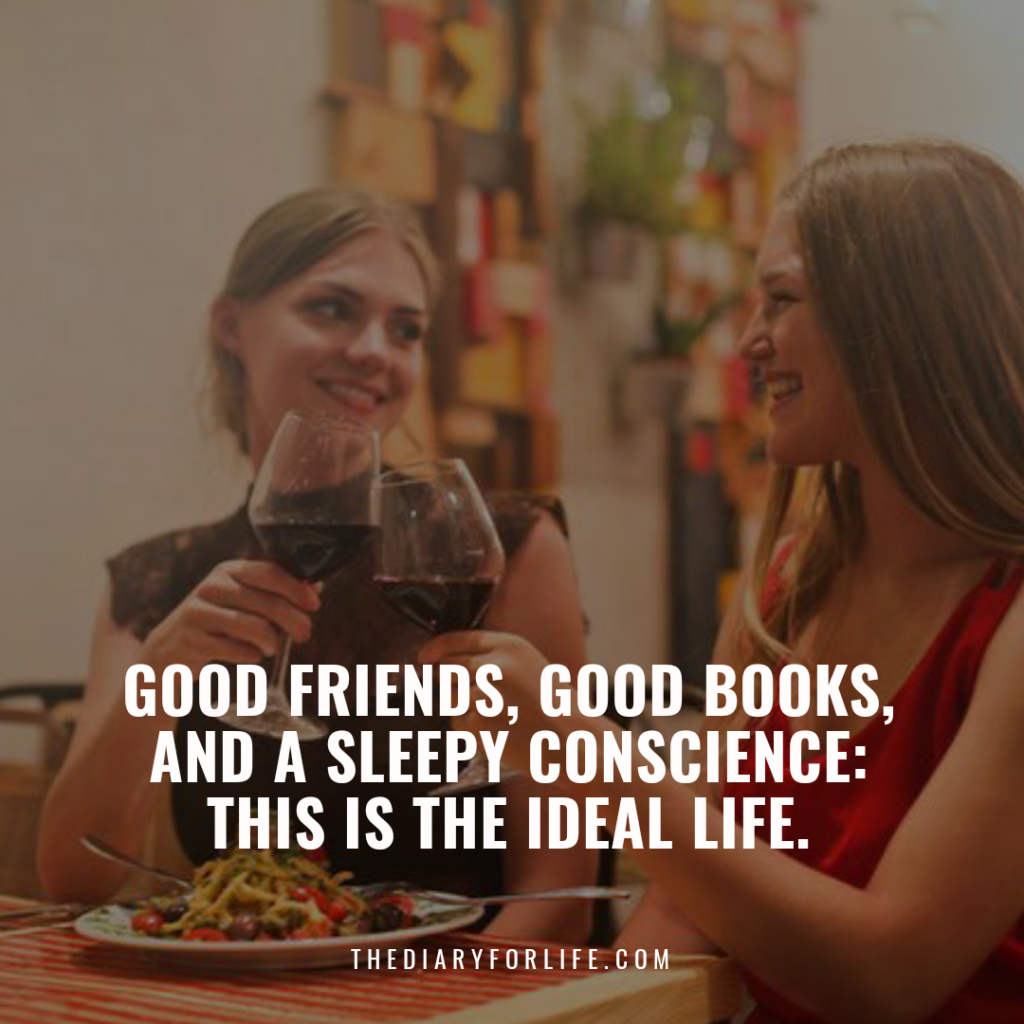 I would rather walk with a friend in the dark, than alone in the light.


Helen Keller
This quote by Helen Keller is really one of the best heart touching quotes about friendship.
Bottom Line:
"If ever there is tomorrow when we're not together… there is something you must always remember. You are braver than you believe, stronger than you seem, and smarter than you think. But the most important thing is, even if we're apart… I'll always be with you."

– Winnie the Pooh
Cheers to the relation that doesn't begin and end, rather get discovered and stays forever.

Let us know your take on this beautiful relation in the comments below. Describe your relationship with your Krishna. Share how you met and stayed together this long! Also, describe how you are no longer the same you, but the more of you with one another.
If you love reading these heart touching quotes about friendship then don't forget to share some of these quotes with your loved ones.

Also read: 50+ Quotes About Falling In Love With Your Best Friend